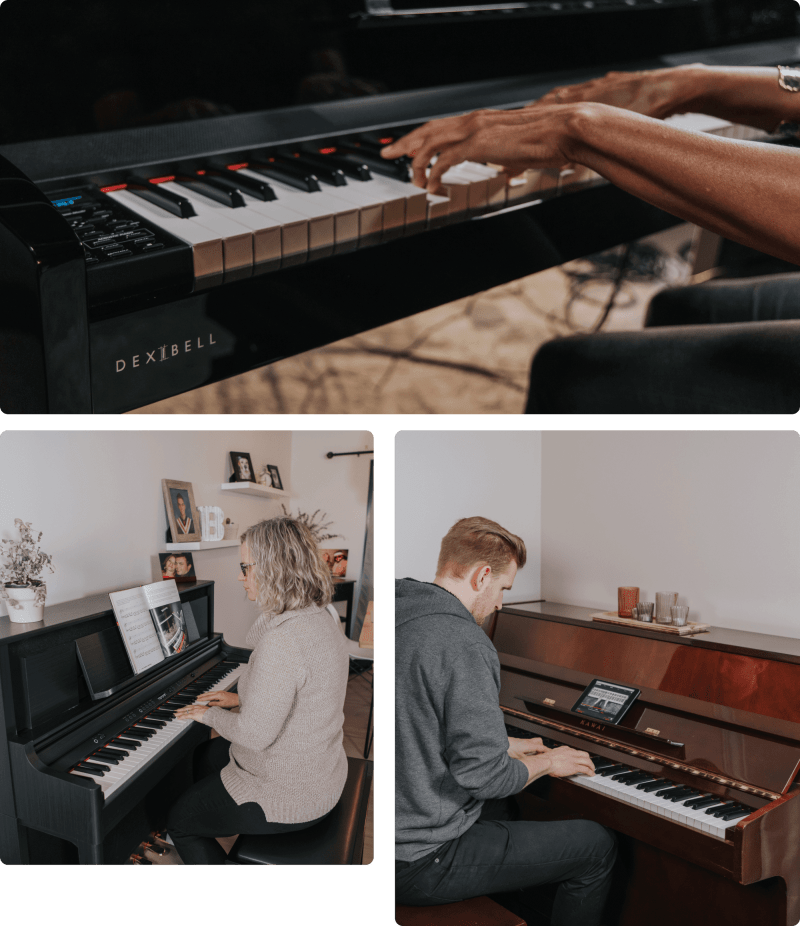 A New Approach To
Learning
Classical Piano
Traditional lessons can be intimidating, competitive, and difficult.

It's enough to make you want to quit. Or never even try to begin with. Because what's the point of learning to play music if it isn't FUN!

This course takes a different approach – One that's fun, engaging, and stress-free so anyone can learn to play the piano.
Your 30-day guide to
Playing Timeless
Classical Music…
Learn to play 4 beautiful classical pieces from iconic composers, broken down into bite-sized videos and exercises to fit any practice schedule. Perfect for beginners who already know the notes on the piano and are ready to have fun learning classical music.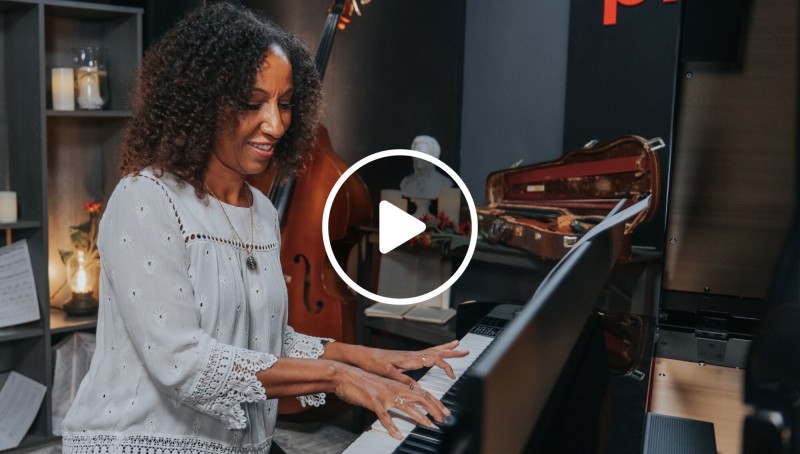 Dive into your first classical lessons with a practical warm-up routine you can use every time you get ready to play piano, and start learning your first classical piece from the Baroque Era - "Burlesque". You'll be amazed at how fast you'll be able to play this music!
What You'll Get
5 videos (30 minutes total)

11 practice exercises & assignments

You will be able to play "Burlesque"
Music from the Classical Era was defined by elegance, grace, question and answer song structure, and contrasting moods. In these lessons, you'll learn the wonderful "Melody In C" which ties in all of these elements to make your playing really stand out.
What You'll Get
3 videos (16 minutes total)

9 practice exercises & assignments

You will be able to play "Melody In C"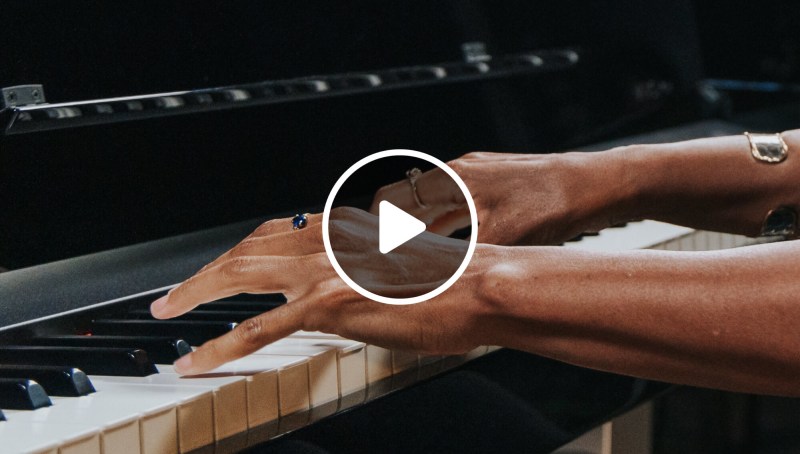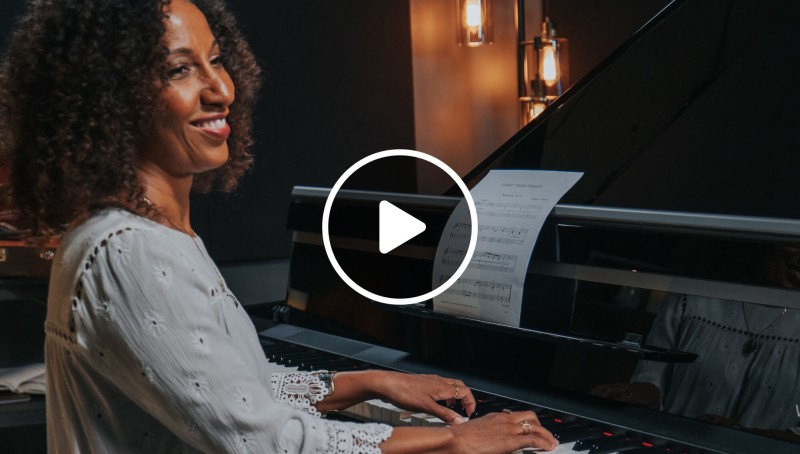 It's time for some romance! In these lessons, you'll explore the Romantic Era and discover the immense passion and expressive playing that characterized the pieces from this period. You'll play a piece by the famous Chopin and learn the finer techniques to make it sound beautiful on the piano.
What You'll Get
3 videos (18 minutes total)

8 practice exercises & assignments

You will be able to play "Raindrop Prelude"
Classical music didn't just end in the 19th century. Discover the modern style of classical piano with Victoria's very own contemporary piano suite. You'll learn about tension and release in classical music which will help you understand why pieces feel a certain way.
What You'll Get
3 videos (25 minutes total)

10 practice exercises & assignments

You will be able to play "Hazy Blue Sky"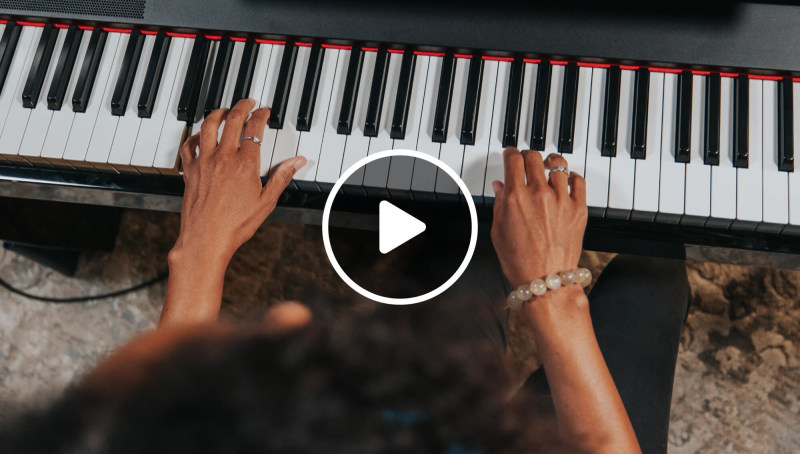 Bonus Pieces
Once you've completed all the lessons you'll have the skills to play beautiful classical music on the piano, which means you'll want to keep learning more! That's why at the end of this course you'll get 4 bonus pieces with downloadable sheet music: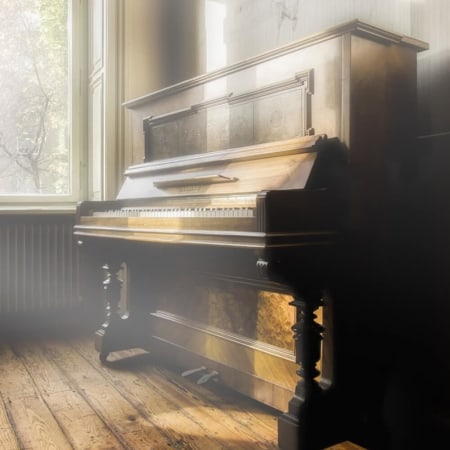 A Morning Sunbeam
Florence B. Price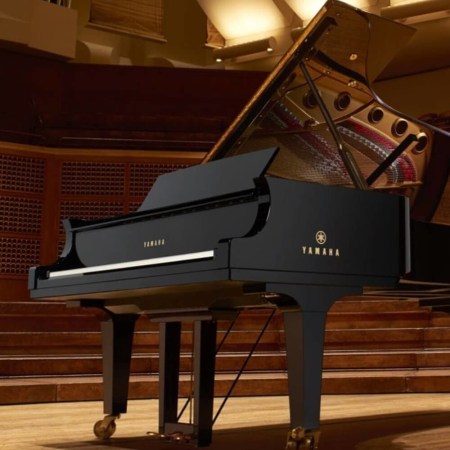 Minuet In G
J.S. Bach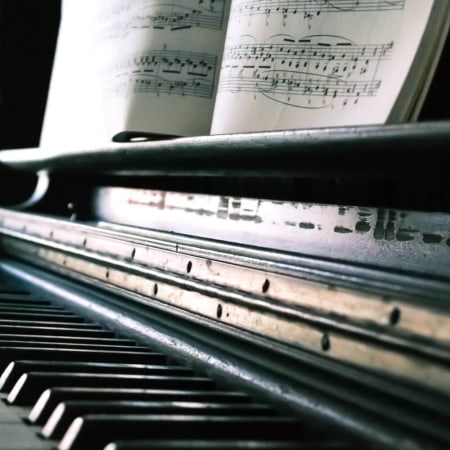 Piano Sonata In B-Flat Major
Franz Schubert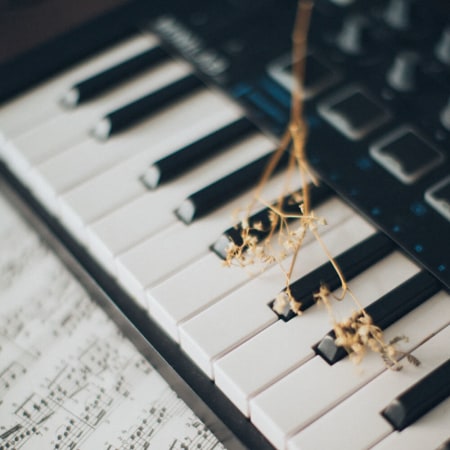 Tempo Di Minuetto
James Hook
Everybody agrees...
"... a new approach to traditional lessons"

Keyboard Kraze
"Pianote is a really fun resource for those wishing to pick up tips and tricks and gain perspective."

Yvette Young, Multi-Instrumentalist
"You should check out Pianote. If you're a beginner or intermediate, this is ideal for you!"

Ali Spagnola, YouTube Entertainer
Hear what students are saying
playing after 30 days
Your clear path to
Learning Classical Piano
You'll know exactly what to play and practice with our carefully designed step-by-step lessons.
Ask your biggest questions and get personalized feedback from teachers and connect with other students.
Each lesson will provide you with exercises to improve your playing and build your skills.
Get downloadable sheet music for 8 beautiful classical piano pieces.

Learn from a classically trained touring musician who has played with Beyoncé, Stevie Wonder, Prince, and Tony Bennett (to name a few).
Depending on your location, it can be hard to find a teacher with the skills and experience to teach you what you want to learn.
Learn at your own pace – anywhere, anytime. You can retake the lessons as many times as you like, with free downloadable sheet music.
Learn when it suits your teacher, not you. Plus you have to drive across town to make a lesson, and what happens when you have to reschedule?
Full access when you need it to expert piano teachers to answer any questions you may have. You're not alone!
No personal support in between lessons, meaning if you have questions or forget something, you'll have to wait until your next lesson to get the answers.
A friendly and supportive community to cheer you on as you learn (no scary recitals either). It's your squad!
No community support other than recitals where your fellow students are competing against you, rather than supporting you.
One low payment and the course is yours forever! No ongoing fees or surprise costs. Plus all your music is included.
Pay upwards of $60 for one in-person lesson a week (every week). Plus all your books and music will cost extra.
Jump-Start Program
Personal Support For
Guaranteed Results
Join by
June 17th

& get our
classical jump-start program.
WEEK 1

CHECK-IN. LIVE QUESTION & ANSWER. PRACTICE TIPS.

Meet your classmates. Get inspired and set up to succeed.

WEEK 2

CHECK-IN. LIVE QUESTION & ANSWER. PRACTICE TIPS.

Keep on track with your progress and overcome any hurdles.

WEEK 3

CHECK-IN. LIVE QUESTION & ANSWER. PRACTICE TIPS.

How to sound like Chopin. A deeper look at his Romantic style.

WEEK 4

CHECK-IN. LIVE QUESTION & ANSWER. PRACTICE TIPS.

Putting everything together and celebrating each other's success.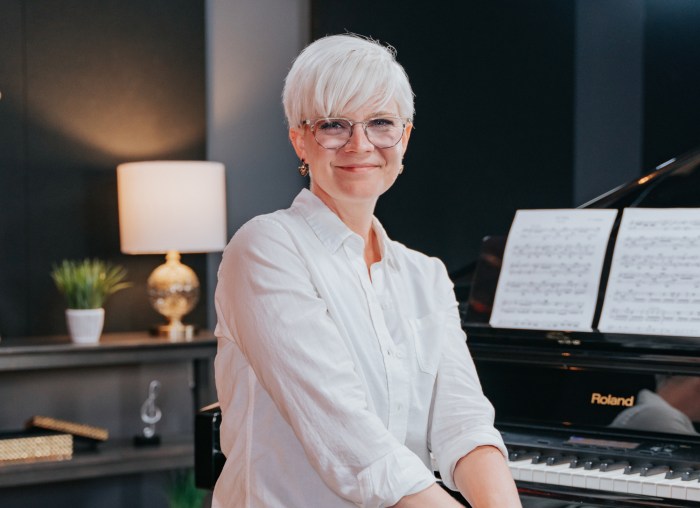 Join by June 17th to get 4 bonus LIVE lessons that will keep you motivated as you learn! You'll have a real teacher helping you through the pieces so you can improve your technique and see results faster. Plus get answers to any questions you might have.
Meet your friendly
Classical Piano Teacher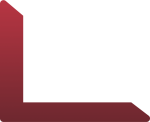 Her teaching style is relaxed, comforting, and encouraging. And thanks to her vast experience on the keys, you'll find yourself uncovering some of her best secrets to playing the piano, all while having a super fun experience.

With multiple degrees in classical piano and a stage career performing with musical icons like Beyoncé, Stevie Wonder, Prince, Sting, B.B. King, Tony Bennett, and more, Victoria Theodore is a true master of the piano.

Victoria's love for classical piano started when she was just a little girl, and as a great grand-student of famous composer Claude Debussy, she's learned from the best. Now she's here to make your dreams of playing the piano come true.

Let her be your guide as you take your first steps in playing beautiful classical piano.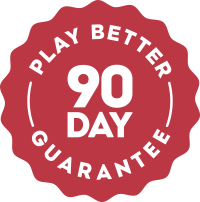 The guarantee that lasts
longer than the course
We get it. There are a lot of courses out there that sell you the dream without owning the result. We're different. You'll be protected for a full 90 days – even though the course only takes most students 30 days to complete. Take the lessons, see the results… and if you're not totally satisfied – simply request a refund.
1
Start your
lessons today.
2
Enjoy them for 90
days, risk-free.
3
Change your mind?
Get a refund.
Pieces you can actually play, with lessons that are actually fun.
4 bonus hours of LIVE lessons
Lifetime access to all the lessons and exercises
Unlimited personal support with real teachers
Free sheet music for 8 classical pieces