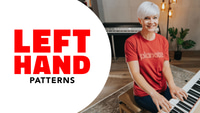 Now it's time to work on that left hand. This can be a sticking point for a lot of piano players, but don't worry - just do what Lisa does!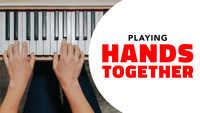 You have two hands. Use them! You'll be playing beautiful music with both hands in this 10-minute lesson. Just hit play and follow along.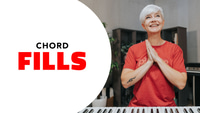 How do you make your chords sounds extra special? Add some fills! They sound complicated but are easy to do. You'll learn Lisa's favorite.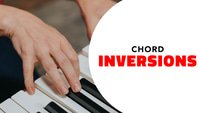 This might be the most important piano lesson you have. It will change how you think about and see piano chords. Are you ready?! (Of course you are!)