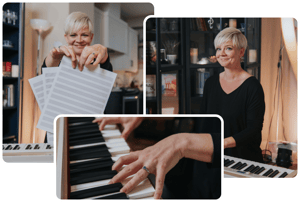 Practice makes piano players.

But if you don't know what to practice, you won't see the results. That's why you'll get daily guided practice routines. Play along WITH Lisa each day to reinforce the skills from your lesson.

By spending just a few minutes each day practicing the basics, you'll see BIG improvements.

All you have to do is follow along.