UNLIMITED piano lessons you can take anywhere, anytime.
Save 71%
$699 $

200
$459 in FREE bonuses
FREE SHIPPING!
You can also order by phone toll-free at
1-800-439-8921 or directly at 1-604-855-7605.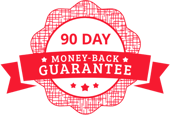 Your entire order is backed by
our 90-Day Money-Back
Guarantee.
What's included: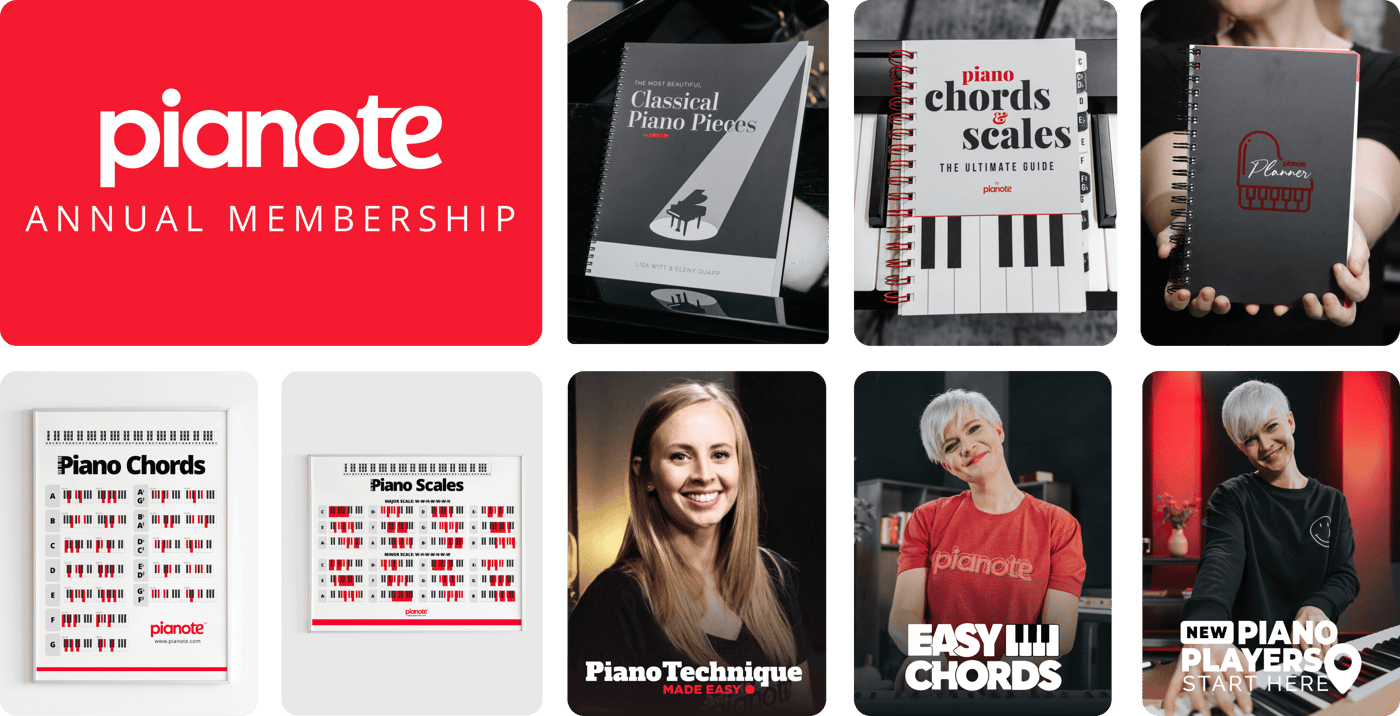 The Unlimited Lessons Bundle gives you just that - unlimited piano lessons. Watch as many as you like, as often as you like.

Learn your favorite songs in the comfort of your own home, whenever you want. Impress your family and friends with your piano playing - for a tiny fraction of the cost of private lessons.

And get the support and feedback from real teachers who will help you every step of the way.

This bundle is for new members only. You'll pay just $200 for your first year (recurring price will be $240/year).
---
Say hello to your free bonuses:
All digital bonuses are added to your account instantly with your membership to pianote, and they're yours forever.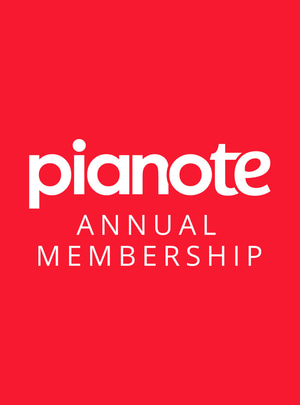 Pianote Membership -

Normally $240



Discover the best online piano lessons experience with Pianote. Your Pianote membership will give you hundreds of expertly designed, step-by-step lessons to guide you along the path to musical freedom. And you don't need any special cables or software to get started, it works with EVERY piano or keyboard. And you'll get access to REAL teachers who will be able to answer any questions you have along the way.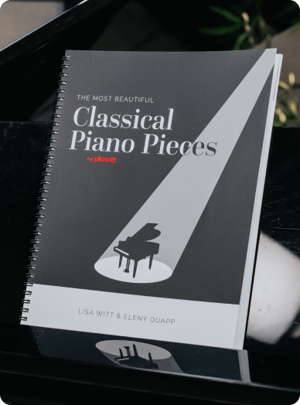 The Most Beautiful Classical Piano Pieces -

Normally $49

FREE BONUS




FREE SHIPPING
Chopin. Beethoven. Debussy. Bach. When you think of beautiful classical piano music, these are the composers that come to mind. And they're all inside The Most Beautiful Classical Piano Pieces. You'll find 20 of the most beautiful pieces ever written. And every piece comes in its original arrangement plus a simplified version. Because anyone should be able to play these classics.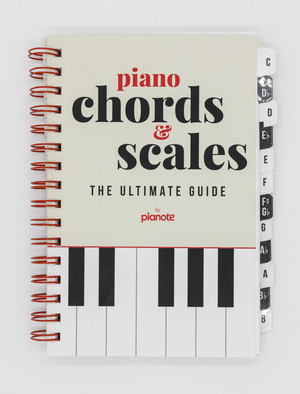 Piano Chords & Scales -

Normally $39

FREE BONUS




FREE SHIPPING
You need chords to play your favorite songs, but learning them all can be a real challenge. The Piano Chords & Scales book is your go-to reference guide so you'll never get stuck again. See a chord you don't know? Simply flip to the relevant page in your book and you'll see all the inversions and alterations you need to play beautifully and confidently. Don't let scary-looking chords slow your progress.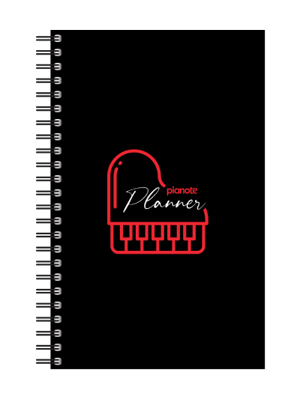 Pianote Practice Planner -

Normally $39

FREE BONUS




FREE SHIPPING
Practice is the key to getting better. But to really progress it's so important to practice the right things. Knowing what, when, and how to practice will make the biggest difference in your playing. The Pianote Practice Planner is your written guide to making every practice perfect, so you get the results you deserve. This is Lisa Witt's personal practice guide. Written by her, exclusively for piano players.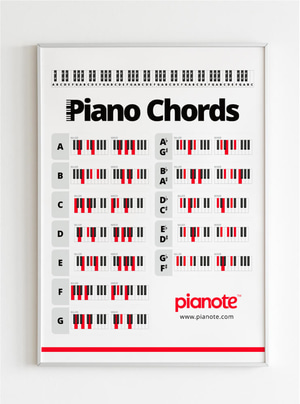 Chords Poster -

Normally $9

FREE BONUS




FREE SHIPPING
Chord shapes can be hard to remember, especially when you're starting out and learning how they work. Luckily we have the Pianote Chords Poster to help you with all those tricky shapes! Get this awesome poster for your practice space and start chording your way through all your favorite songs. If you ever forget your chord shapes, all you have to do is look up!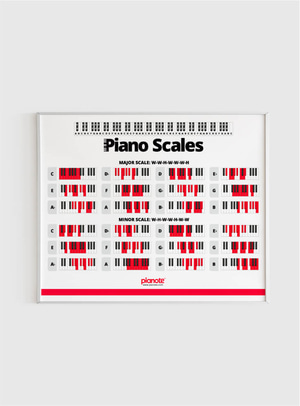 Scales Poster -

Normally $9

FREE BONUS




FREE SHIPPING
If you ever find yourself forgetting the notes in a scale (like most of us do), the Pianote Scales Poster is here to help! Remember your scales with this easy-to-read poster, designed to help you quickly recall the right notes at the right time, making your scales (or soloing) a piece of cake. With this up on your wall, you'll never miss a note again.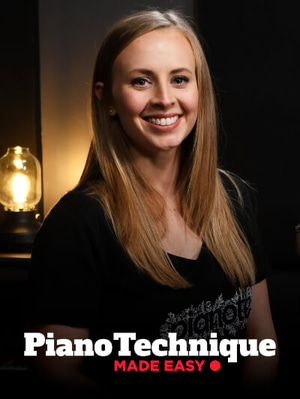 Piano Technique Made Easy -

Normally $120

FREE BONUS




LIFETIME ACCESS
Piano Technique Made Easy is the comprehensive guide for learning and perfecting your technique. Every scale. Every key signature. Every chord. You'll learn them all to build a strong piano foundation so you can play faster, learn songs quicker, and express yourself through your playing.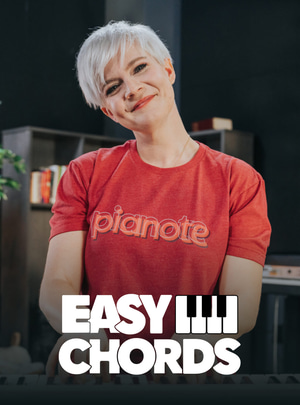 Easy Chords -

Normally $97

FREE BONUS




LIFETIME ACCESS
Chords are the foundation of all music. But they can be tricky to understand, let alone practice. Easy Chords solves that problem. Over 30 days, you'll play with a teacher and unlock the beauty and power of piano chord progressions. You'll be able to play hundreds of songs after taking this course. And best of all? It only takes 10 minutes a day.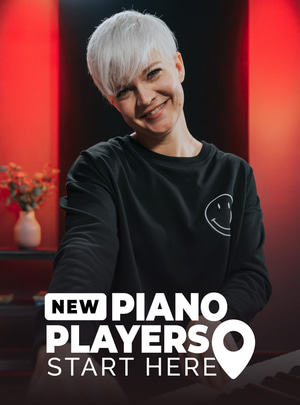 New Piano Players Start Here -

Normally $97

FREE BONUS




LIFETIME ACCESS
New to the piano? Start here! This play-along course is your first 30 days on the piano. You don't need any previous experience or theory knowledge. Over 30 days, you'll play along with your teacher for just 10 minutes a day! You'll be amazing at what a little bit of consistent practice will do.