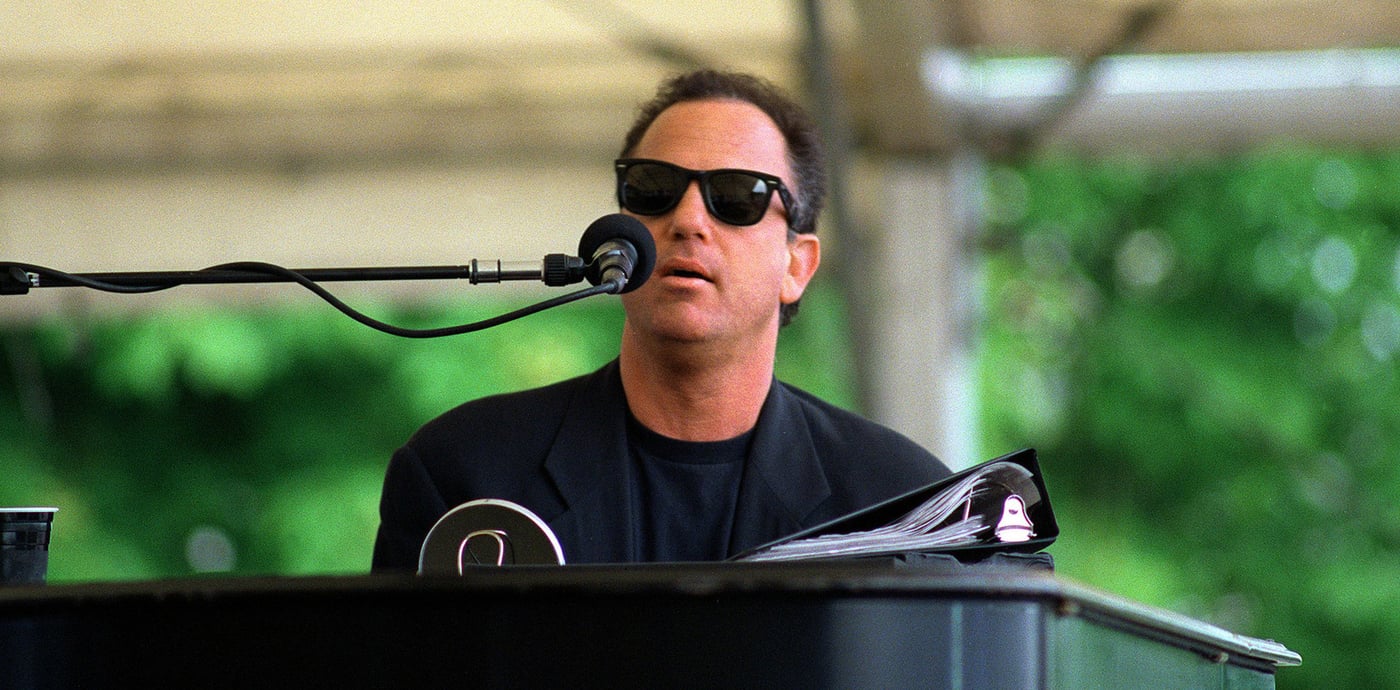 Billy Joel has long been associated with the piano thanks to his anthemic smash hit, "Piano Man." But Joel is more than just a best-selling pop star. He's an ardent Beethoven fan, a dedicated songwriter, and a talented entertainer. Keep reading to learn more about Billy Joel, his achievements, and what makes him a beloved pianist.
Biography
Billy Joel's luck turned around when he caught the attention of Columbia Records, which freed him from his restrictive contract and helped him catapult to fame with the hit single "Piano Man."
🏆 Key Achievements:
"Just the Way You Are" won the Grammy for Song of the Year and Record of the Year
Rock and Roll Hall of Fame: inducted 1999
2013 Kennedy Center honoree
Library of Congress Gershwin Award for Popular Song
More than 150 million records sold
Influences and Style
Billy Joel has had a lifetime love affair with our favorite instrument. His father was a pianist, he grew up in a musical family, and he was enrolled in piano lessons from the age of four.
Rock music turned out to be a formidable path for Joel. In fact, he dropped out of high school to play in piano bars and support his mother financially.
What's the point of putting myself through writing and recording if it doesn't mean what it's supposed to mean out there in the world?

Billy Joel to Vulture
The Piano Man
Perhaps it's the storytelling. "Piano Man" isn't just catchy; it's a nostalgic anthem about an older man asking a piano player to play a song from his younger years. And it's inspired by Joel's real-life experience working in a piano bar and the people he encountered there.
Besides being a skilled songwriter, Joel is a brilliant entertainer who puts on a good show. He can imitate accents—his own New Yorker twang is instantly recognizable—and he seamlessly integrates the piano into his speeches. Many of his Q&A sessions at universities across America are freely streamable on YouTube and make for lighthearted entertainment.
---
Learn to play "Piano Man"
Feeling nostalgic? Learn "Piano Man" and make your fellow bar patrons wistful. You can download the lead sheet here.
If you know how to read chord charts, you can also find many of Billy Joel's hits for free online.
"New York State of Mind" has frequent chord changes, but most of the chords are pretty basic. There are plenty of seventh chords, which opens up opportunities for jazz improvisation.
"Uptown Girl" is a little more challenging because it's in E major (four sharps), but the simple, driving rhythm should make even the simplest arrangement easy to sing along to. (Note: The linked Ultimate Guitar chord charts suggest a different key as it uses a capo, but I've confirmed that the song is in E major 🙂 )
---