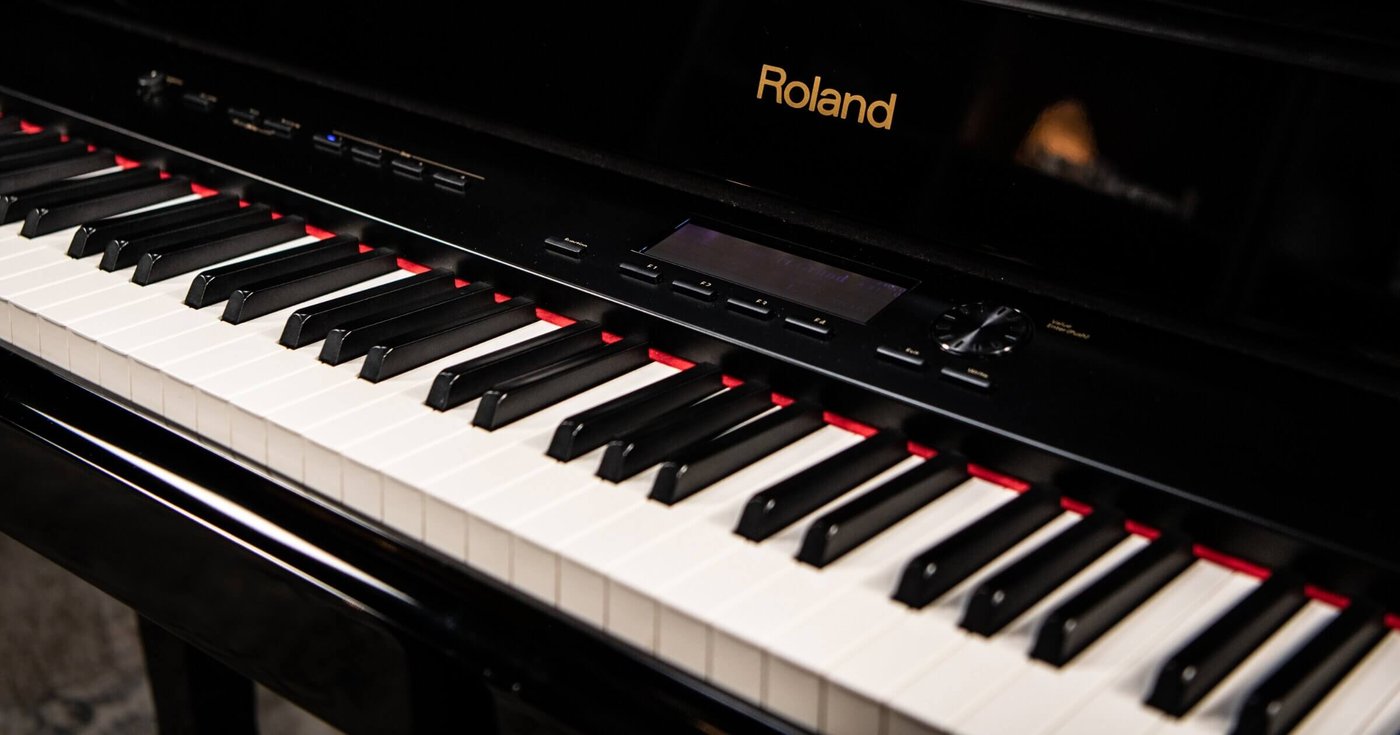 The Note is your go-to free piano resource on the web. Get to know us!
---
IN-HOUSE CONTENT CREATORS
We're a dedicated group of music lovers and piano players, scripting videos, creating Instagram posts, and writing blog articles about the instrument we love.
Lisa Witt
Content Director
Lisa Witt has been teaching piano for more than 20 years! In that time she has been honored to have helped thousands of students learn to play the songs they love. Her contagious enthusiasm will have you excited to practice and return to the keys for your next lesson. Before Pianote, Lisa was an early childhood music educator and she loves helping people express and feel themselves more fully and honestly through music. As someone with ADHD, she's also passionate about helping fellow neurodivergents learn and express themselves in ways that make sense to them. Oh, and did we mention Lisa is a vocal coach? For singing lessons, visit her at Singeo! Outside of music, Lisa loves to spend time with her quarter horse Molly, who teaches her how to be brave and confident 🦄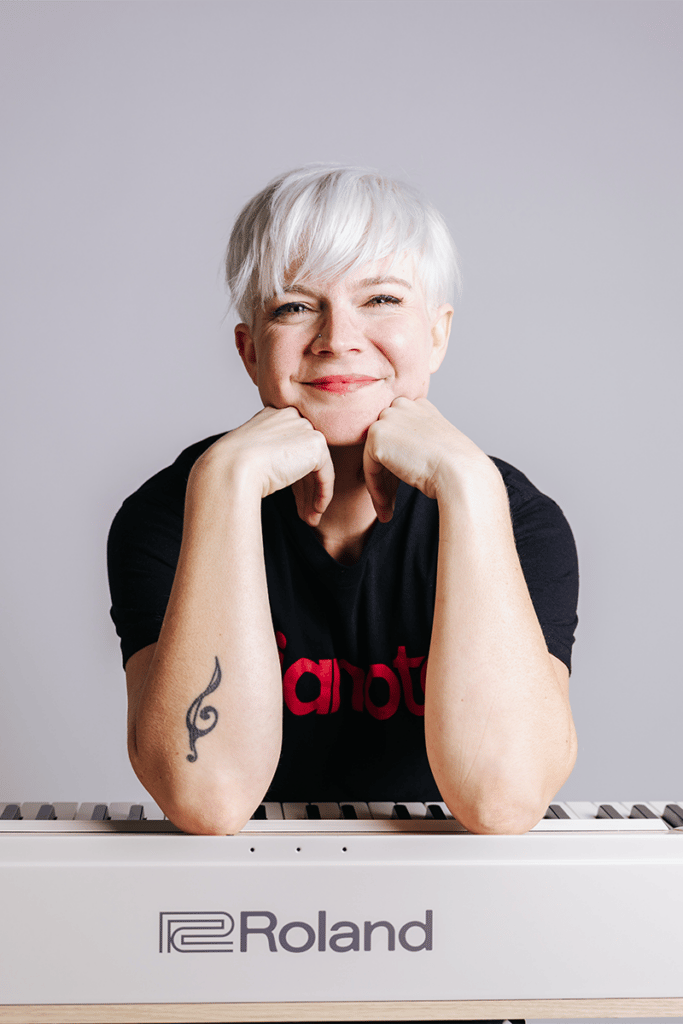 Favorite Gear: All the Rolands, Fender Rhodes, and Dexibell Vivo H10
Favorite Songs to Play: "Goodbye Yellow Brick Road" (Elton John), "A Case of You" (Joni Mitchell), "Rainbow Connection" (Peter Cincotti)
Social Media: @lisawittmusic (Instagram and TikTok)
I play and sing because I can't not do those things.

Lisa Witt
Kevin Castro
Curriculum Manager
Whether it's playing stadium shows around the world in front of tens of thousands of people, or watching the sense of pride and accomplishment from a beginner student's very first lesson, for Kevin Castro: it's all about the music. Kevin is a graduate of the prestigious MacEwan University with a degree in Jazz and Contemporary Popular Music, and is the Musical Director and touring pianist for JUNO-winning Canadian pop star, JESSIA. He loves breaking down seemingly complex and intimidating musical concepts into understandable and approachable skills that students can apply to their own playing. Work aside, Kevin enjoys soccer and NHL hockey (his favorite teams are the Canucks, Oilers, and Real Madrid), and jamming with his dad, who's also a jazz pianist.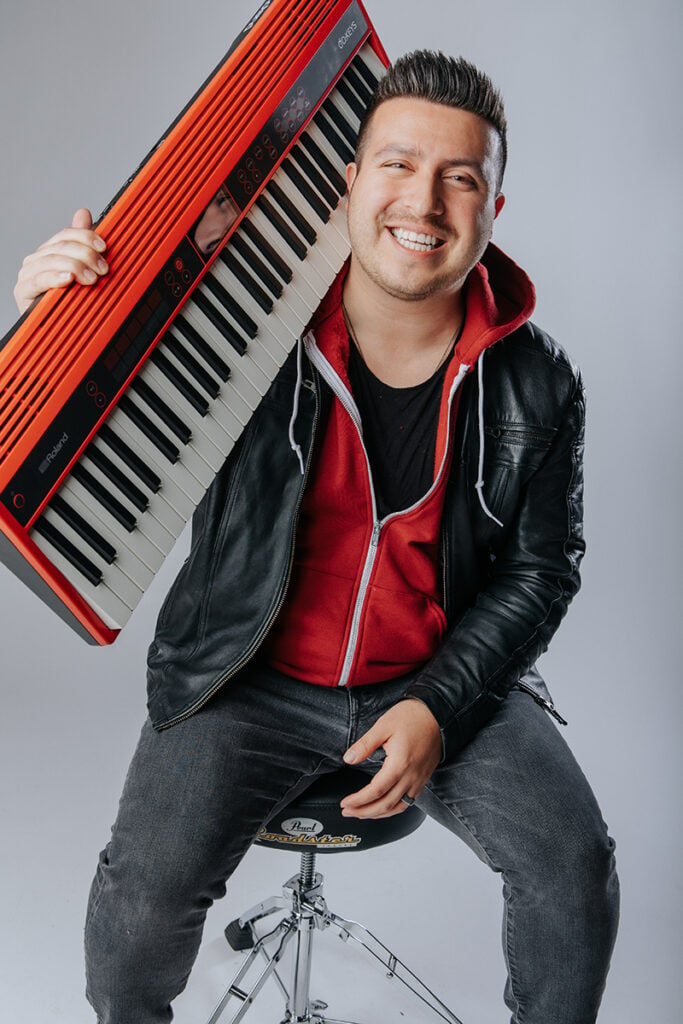 Favorite Gear: Nord Keyboards, Fender Rhodes Mk1
Favorite Songs to Play: "Over the Rainbow" and anything by Bruno Mars!
Website: kevincastromusic.com
Social Media: @kevincastromusic (Instagram)
Nothing makes me happier than to see videos of Pianote members learning new songs or trying out new ideas when they step out of their comfort zone.

Kevin Castro
Cassi Falk
Pianote Student Coach
Cassi has an incredible love and understanding of piano technique, Beethoven, and all things classical piano! You may recognize her from her Technique Tuesdays series in the Pianote Members Area. Cassi holds her ARCT diploma from the Royal Conservatory of Music and is an RCM Intermediate Specialist. She was a private teacher before joining Pianote and has been on our team for over seven years. She loves the feeling of accomplishment after a good practice session and seeing students discover music. She would also love to take up cello someday… When she's not busy with music, Cassi enjoys being creative and spending treasured time with her children, family, and friends.
Favorite Song to Play: Theme from Sesame Street
Charmaine Li
Content Marketing Manager – Editor of the Pianote Blog (The Note)
Charmaine has been writing for Pianote since 2019 and is the editor and main writer of The Note, Pianote's official blog and library of free online piano lessons. She has been playing piano for 23 years, earned her Associate diploma (ARCT) from the Royal Conservatory of Music at age 17, and taught piano and theory before finding her way to Pianote. In addition to her love affair with French "Impressionist" composers, Charmaine recently began exploring jazz with vigor. Her favorite thing about the piano is its ability to paint an entire sonic landscape—all by itself! Charmaine lives in Vancouver, Canada, and is the author of a forthcoming young adult novel.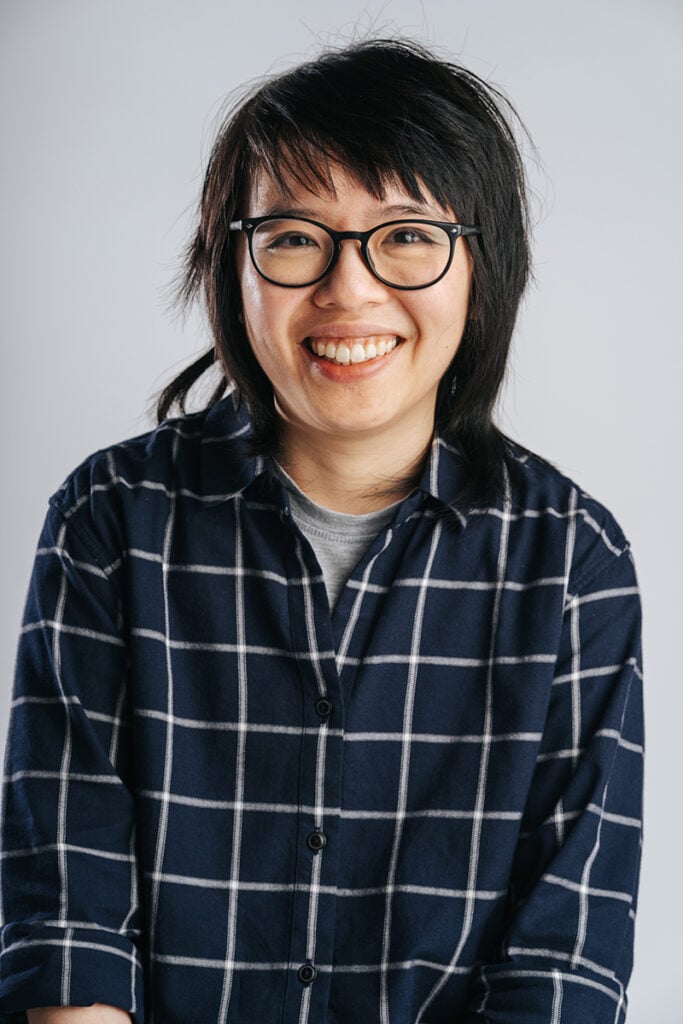 Favorite Gear: Yamaha AvantGrand NX1
Favorite Songs to Play: "Romance sans paroles" (Op.17, No.3) by Gabriel Fauré, "One Summer's Day" by Joe Hisaishi, "Misty" by Erroll Garner
Social Media: @chartheshark (Instagram)
The piano ain't got no wrong notes.

Thelonious Monk (Charmaine's Favorite Piano Quote)
---
PIANOTE COACHES
Get a lesson from one of today's top piano players!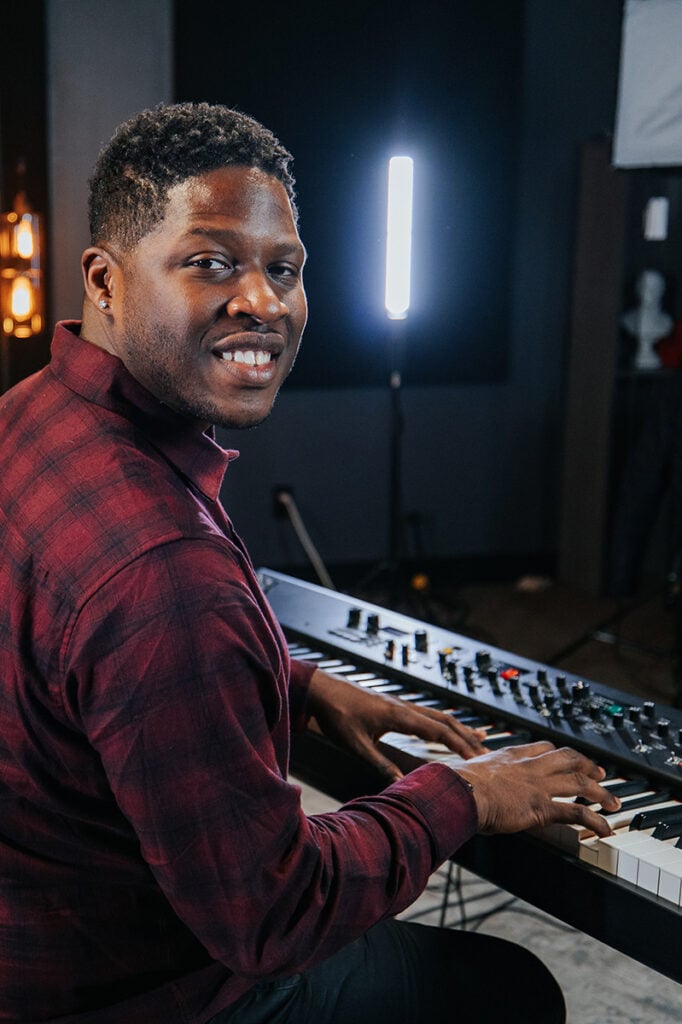 Erskine Hawkins
As a music director for Disney star Zendaya, producer and performer, Erskine Hawkins has done a lot. But his favorite thing in the world is playing gospel piano. After touring with Eminem and Rihanna, Erskine focused on his love for gospel music and playing in church. He has become a true master of the genre.
Free Lessons With Erskine Hawkins: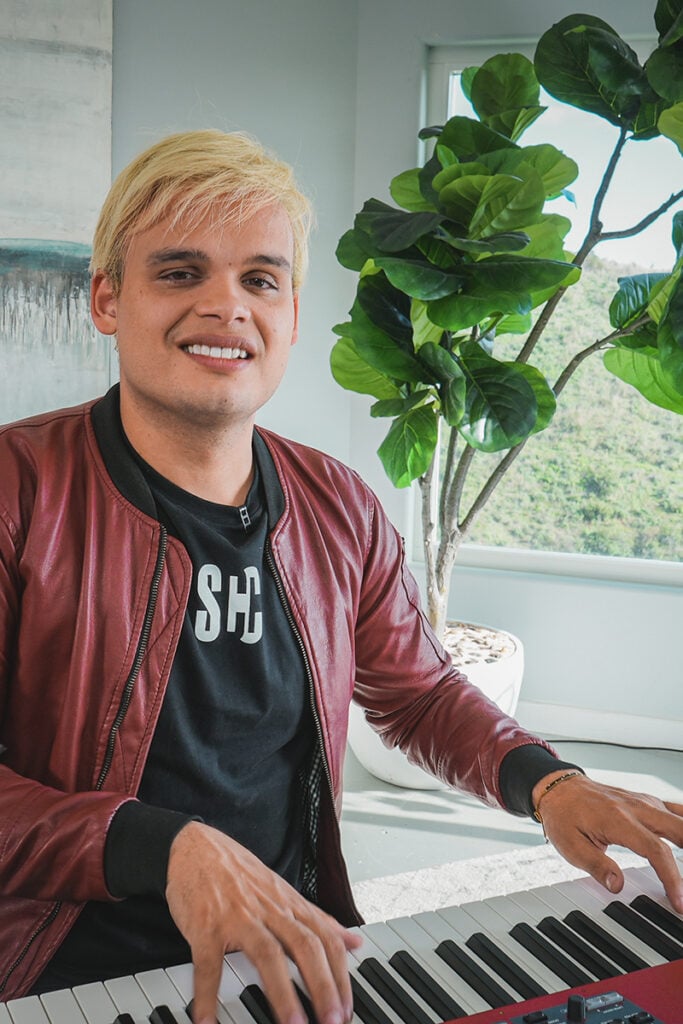 Jesús Molina
Jesús Molina, born in Sincelejo, Sucre-Columbia, started his musical journey playing the saxophone until he moved on to jazz piano at the age of 15. Jesus received the prestigious Latin Grammy Cultural Foundation award in 2015, along with the Juan Luis Guerra Scholarship which included a music education at Berklee College of Music. Today he is one of the rising stars on the international jazz scene.
Free Lessons With Jesús Molina: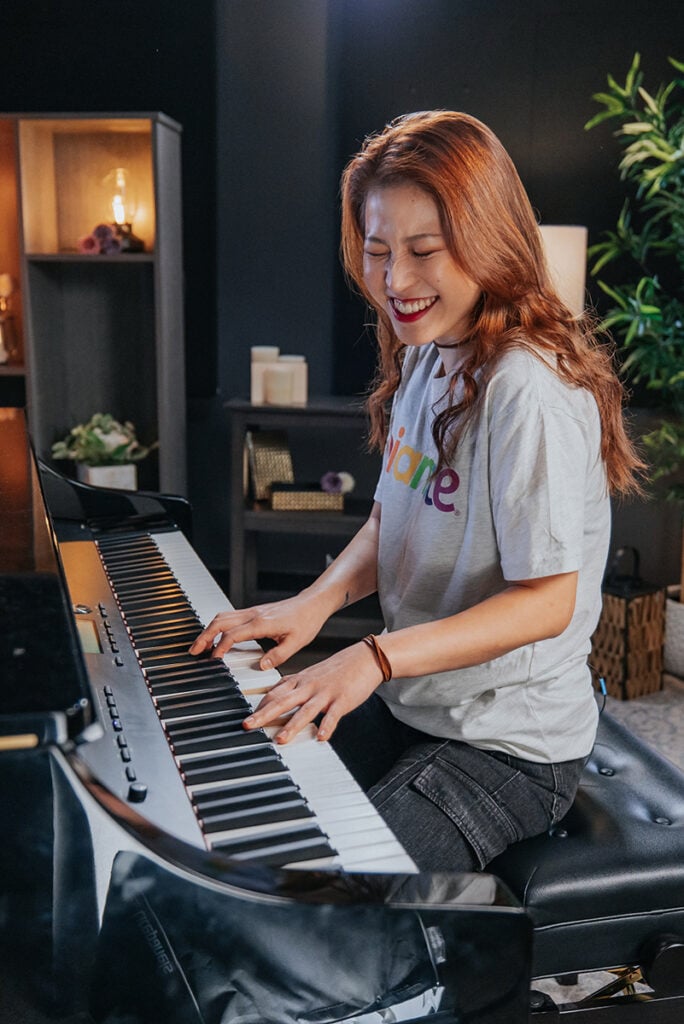 Sangah Noona
Sangah started her piano journey at age five, completing her major in jazz piano and having a flourishing career in South Korea before moving to the United States in 2010. As an experienced performer and technical guru on the keys, Sangah Noona is an incredibly versatile pianist that can play in just about any and every style.
Free Lessons With Sangah Noona: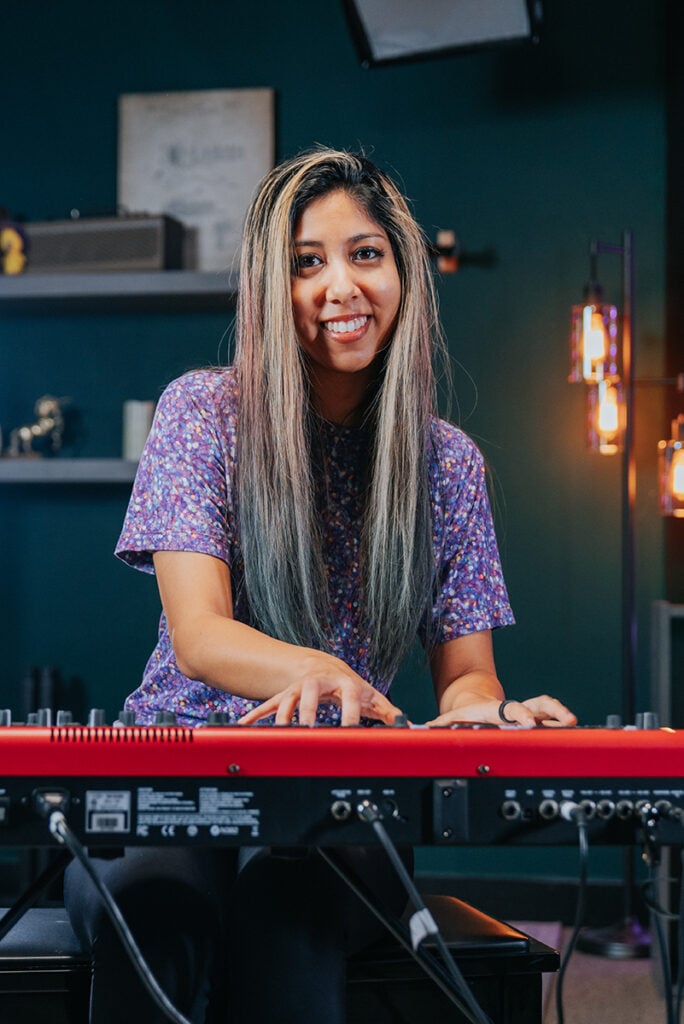 Summer Swee-Singh
Summer Swee-Singh is a composer, music arranger, pianist, keyboardist, string contractor, music director, backing vocalist, and music educator.
Free Lessons With Summer Swee-Singh: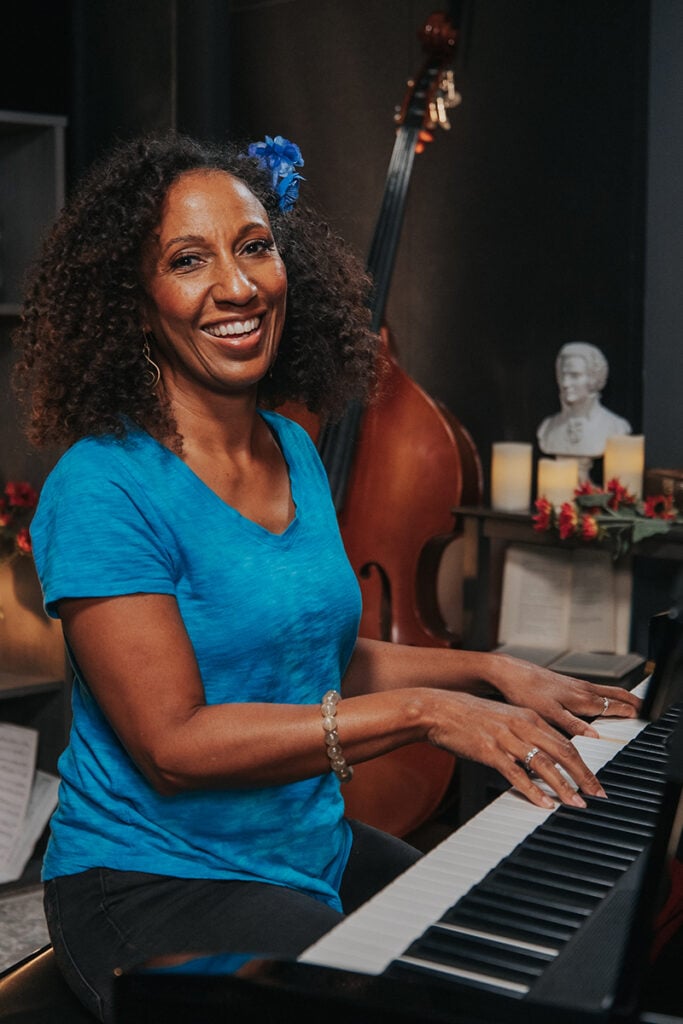 Victoria Theodore
Victoria Theodore is a pianist, music director, singer, songwriter, and producer! She is best known for her work as a keyboardist for Beyoncé, and as a keyboardist and background singer for Stevie Wonder, and keyboardist and singer on the 2013 version of The Arsenio Hall Show. Victoria is respected for her wide-ranging musical versatility and prowess. Her debut album of original music, "Grateful", was released September 1, 2015.
Free Lessons With Victoria Theodore:
🎹 Your Go-To Place for All Things Piano
Subscribe to The Note for exclusive interviews, fascinating articles, and inspiring lessons delivered straight to your inbox. Unsubscribe at any time.