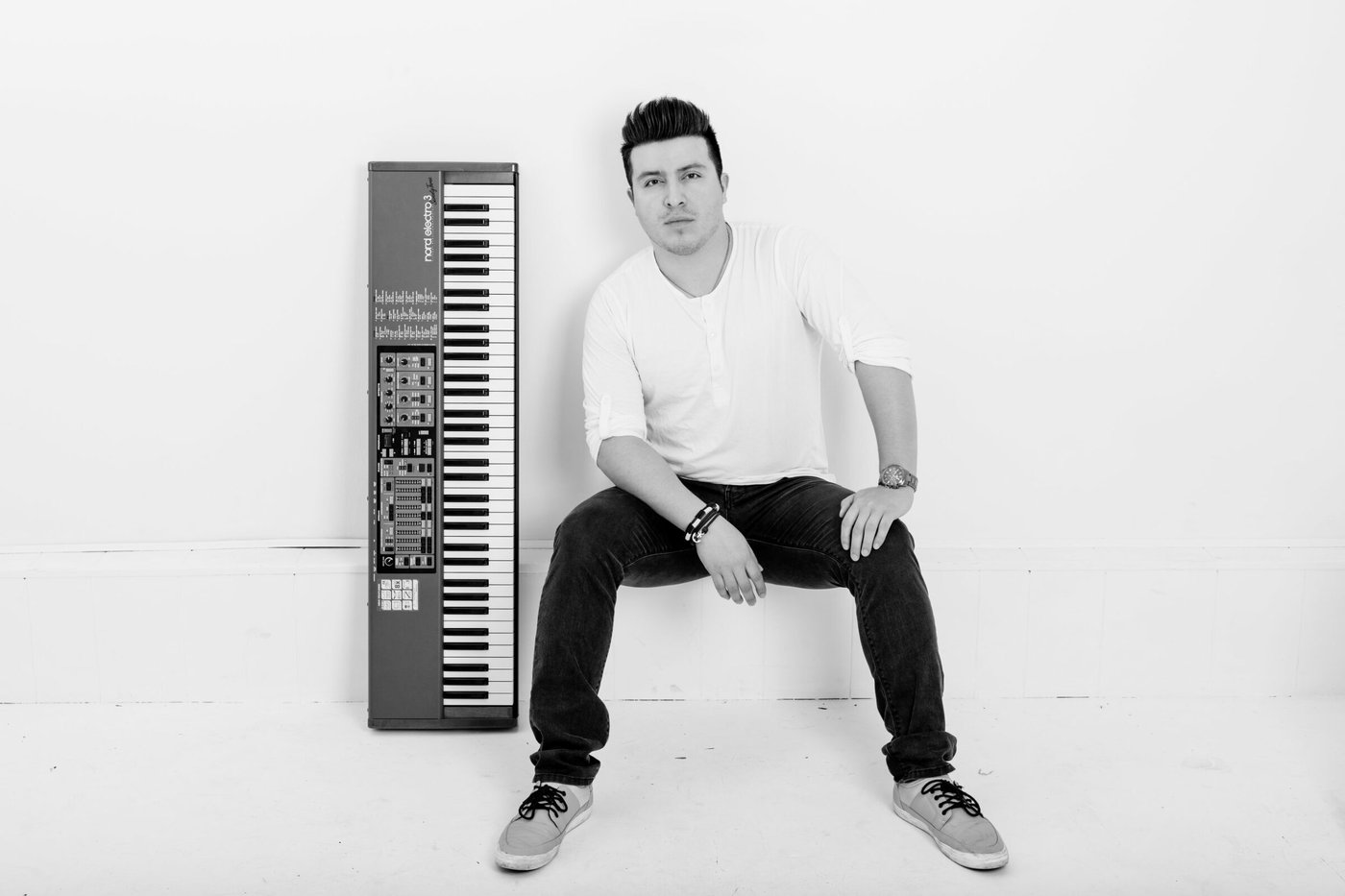 Kevin Castro is a pianist, arranger, producer, and performer based in Vancouver, BC. And we're lucky to have him visit the Pianote studio, show off some cool covers, and teach us some Latin jazz piano.
Unlike what many people expect of professional piano players, Kevin didn't start intense piano lessons as a toddler. And he still believes that it's never too late to get good.
Keep reading to learn how Kevin went from DIY learning on YouTube to earning a degree in music and performing with world-class artists.
Biography
When Kevin started playing piano at four years old, he was also trying to learn English and Spanish at the same time. He struggled with English, but had a good ear, so when he went trick-or-treating, he didn't know the words but could copy the "trick-or-treat!" intonation that would get him candy.
Kevin's parents were immigrants from Mexico and Kevin grew up listening to Latin jazz (which he thinks of as just jazz). His dad is also a piano teacher and was his main instructor growing up. "Everything I learned, I learned from him," says Kevin.
From DIY Learning to a Degree in Music
Unfortunately, Kevin left piano around ages seven to eight for a "sad reason": his sister played piano too and always got first place in competitions. So when Kevin took home a 2nd-place trophy from a competition with mainly older kids, he felt bad and left the piano entirely.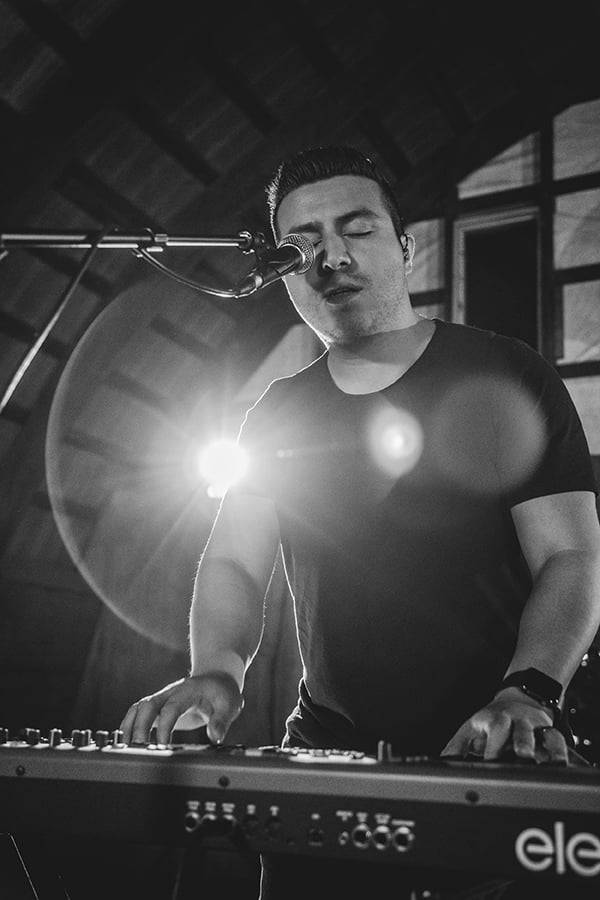 Kevin wouldn't return to music until his early teens, when he took a more DIY approach to learning. YouTube was just becoming popular, and Kevin started learning songs from video tutorials. For a while, all he could play was "Love Song" by Sarah Bareilles and "Apologize" by One Republic.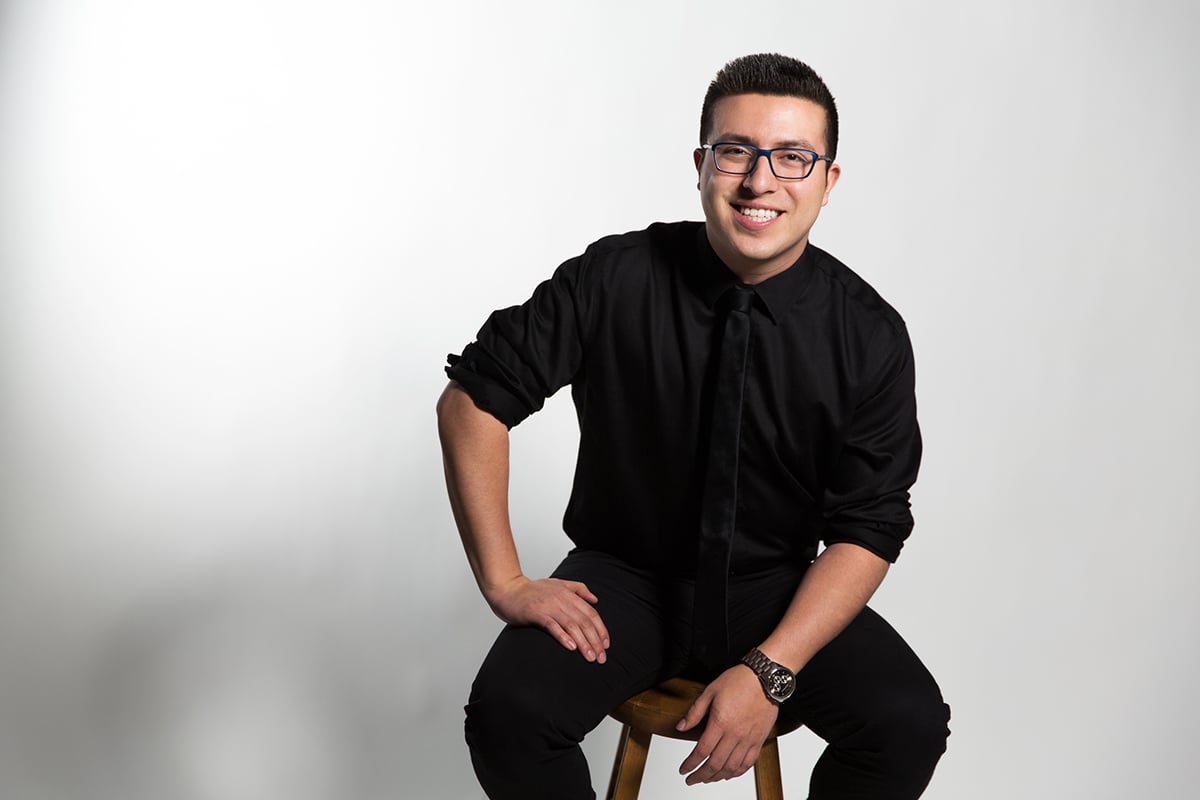 But Kevin fell in love with the piano all over again. He wanted to pursue music in university, but he felt like he was too far behind. Luckily, his dad promised to help him if he practiced over the summer instead of hanging out with his friends. His dad's approach was "strict," but Kevin "practiced [his] butt off" the summer after high school graduation and studied theory "literally any time [he] could."
He auditioned for MacEwan University and got in, eventually earning a Bachelor of Music in Jazz and Contemporary Popular Music.
If you're excited about music as a person, you can pass that along to your students. They're gonna see how excited you are about music.

Kevin Castro
Playing With the Best
Today, Kevin Castro juggles freelance work, gigs, and teaching. He is the music director for JESSIA, whose hit song "I'm not Pretty" went viral in early 2021. He has opened for Sarah McLachlan, performed at the JUNO Awards, and performed during the 2010 Vancouver Winter Olympics.
Teaching remains close to Kevin's heart, though. As a kid, he wanted to teach other kids the moment he learned something new. And if you meet him now and there's a piano nearby, he will sit down with you and teach you a few chords. He believes it is "super exciting" when you get a total beginner and everything that student learns is from you. "If you're excited about music as a person, you can pass that along to your students. They're gonna see how excited you are about music."
Music Tips from Kevin Castro
Author's sidenote: Kevin's passion for teaching really came through during my interview with him. He was more than happy to give me a mini lesson on the concept of re-harming. More on this later!
On Learning
I asked Kevin what his top three tips are for piano students. Here's what he said
Tip #1. "It's never too late to start."
There's an assumption that you must start very young in order to succeed at piano. Kevin bought into it too. Since he gave up the piano early and didn't return to it until his teens, he thought it was too late for him to build a music career.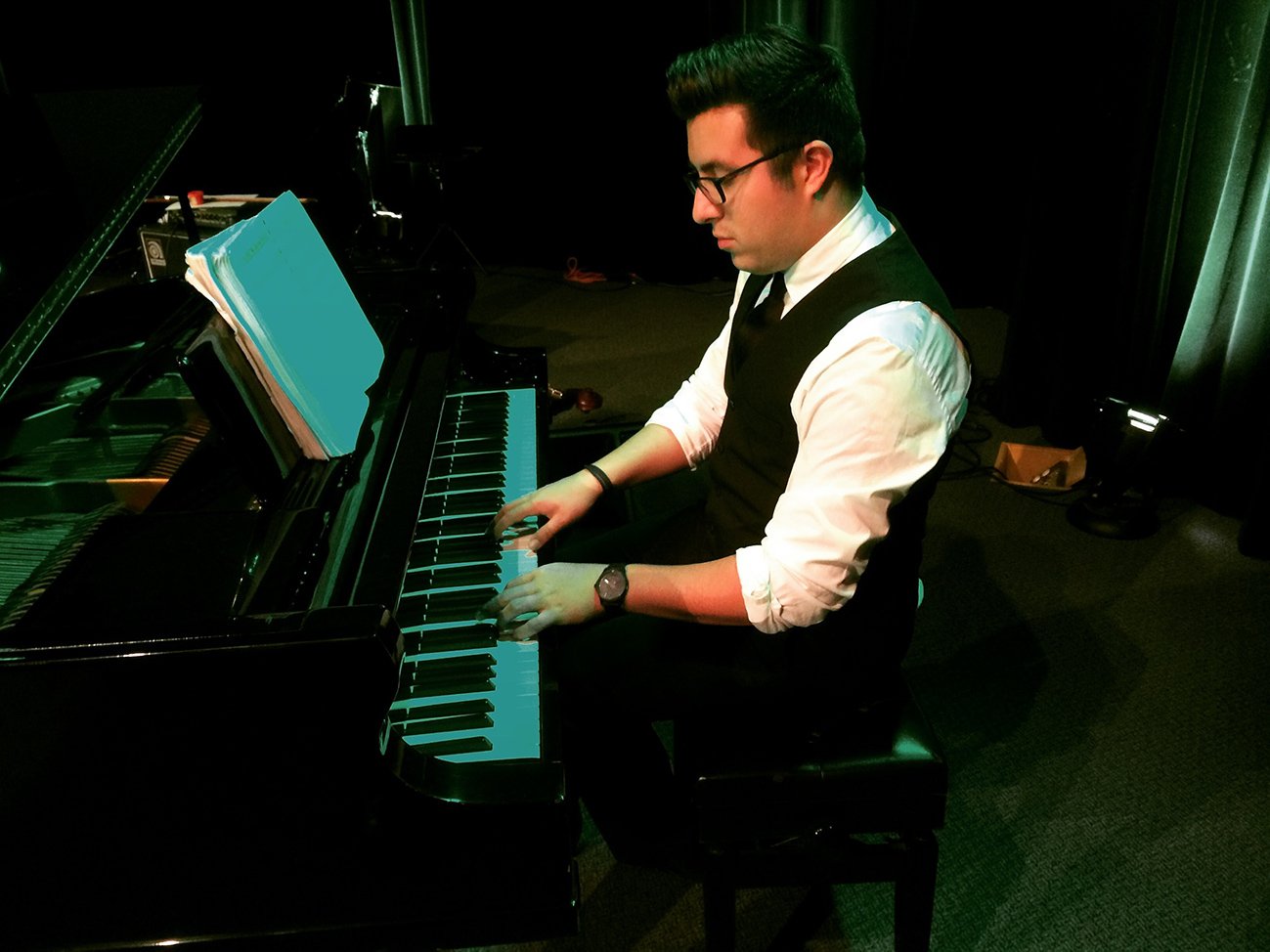 But Kevin has since learned that piano is a "life-long skill," something he repeats several times because, well, it's true. Music isn't gymnastics; most people can pick it up at any age. The oldest student Kevin ever taught was in their late 80s.
Yes, Kevin had to do some intense catch-up over the summer before college. But he's living proof that you can start later and still get good.
Live performance should always be different from what the radio version is . . . In my opinion, the live version should always be better.

Kevin Castro
Tip #2. "Biggest thing is consistency."
This means being consistent with how much and how often you practice. It also means being consistent with learning new songs. Which ties into Kevin's third big tip…
Tip #3: "Always try to keep getting better."
"Piano is a life-long skill for a reason," Kevin says. You can always learn something new and someone will always be better than you, but don't let that discourage you.
Piano is one of the most — if not the most — versatile musical instruments. You can play anything from classical to pop, jazz to rock on piano. If you've mastered one genre, why not challenge yourself with another? There are endless worlds of musical possibility to explore.
And there is plenty of room for skill development too. Learn to play faster, play with more emotion, or dip into composition and arrangement.
Kevin is passionate about arranging, by the way. As a performer, he believes that "live performance should always be different from what the radio version is." And in his opinion, "the live version should always be better."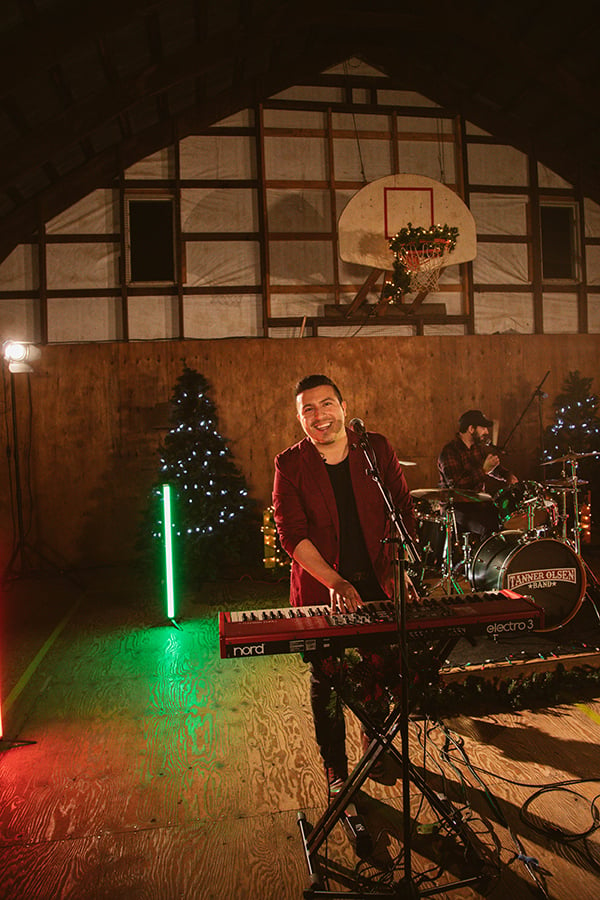 Creative Arranging with Kevin Castro: A Mini-Lesson in Re-Harmonizing
Another author's note: I grew up with classical music. Sheet music feels safe to me because it tells me exactly what to do. Since joining Pianote, though, I've begun experimenting with arranging songs without the use of sheet music. But I tend to get stuck.
So I asked Kevin for advice. His first tip was to learn the song the way it's meant to be played first. After all, the better you know your source material, the more you can experiment with it.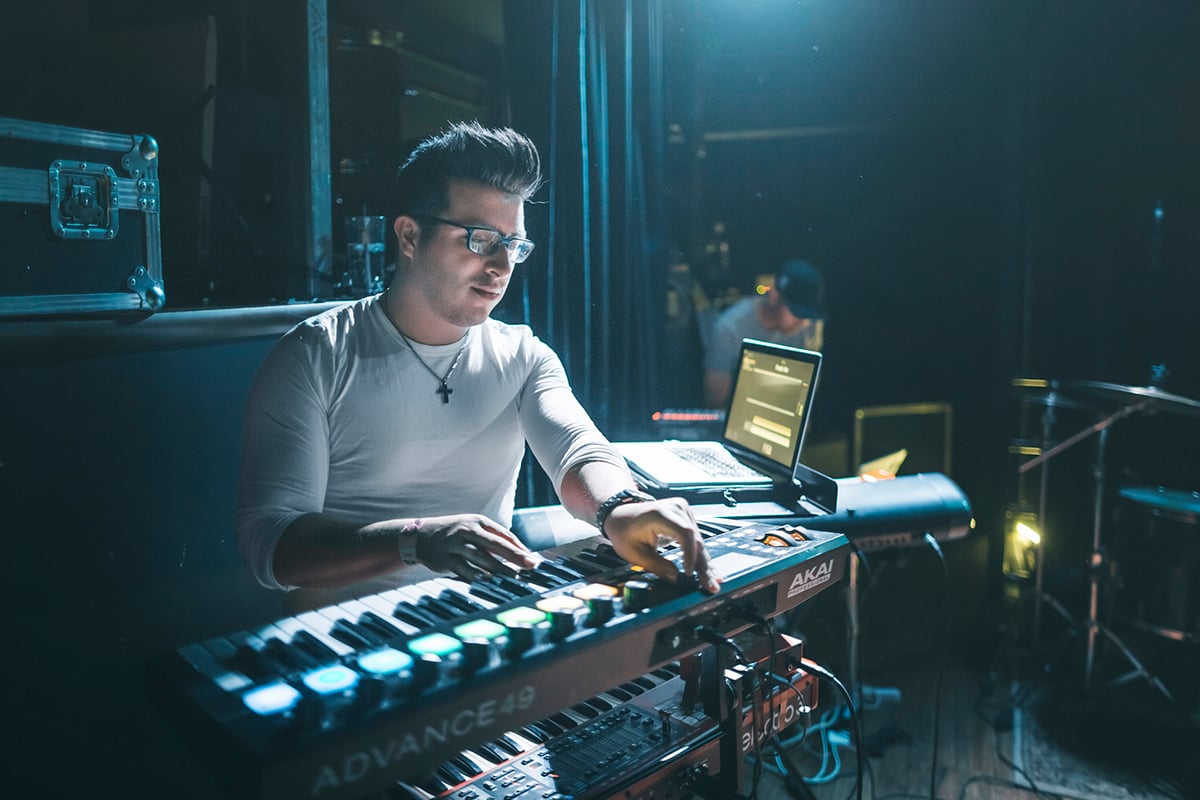 Then, he suggests I try a technique called "re-harming" or re-harmonizing. This is when you change the chords of a progression ever so slightly, and it will "bend your ear a little bit." This sounds interesting, so I asked him to explain.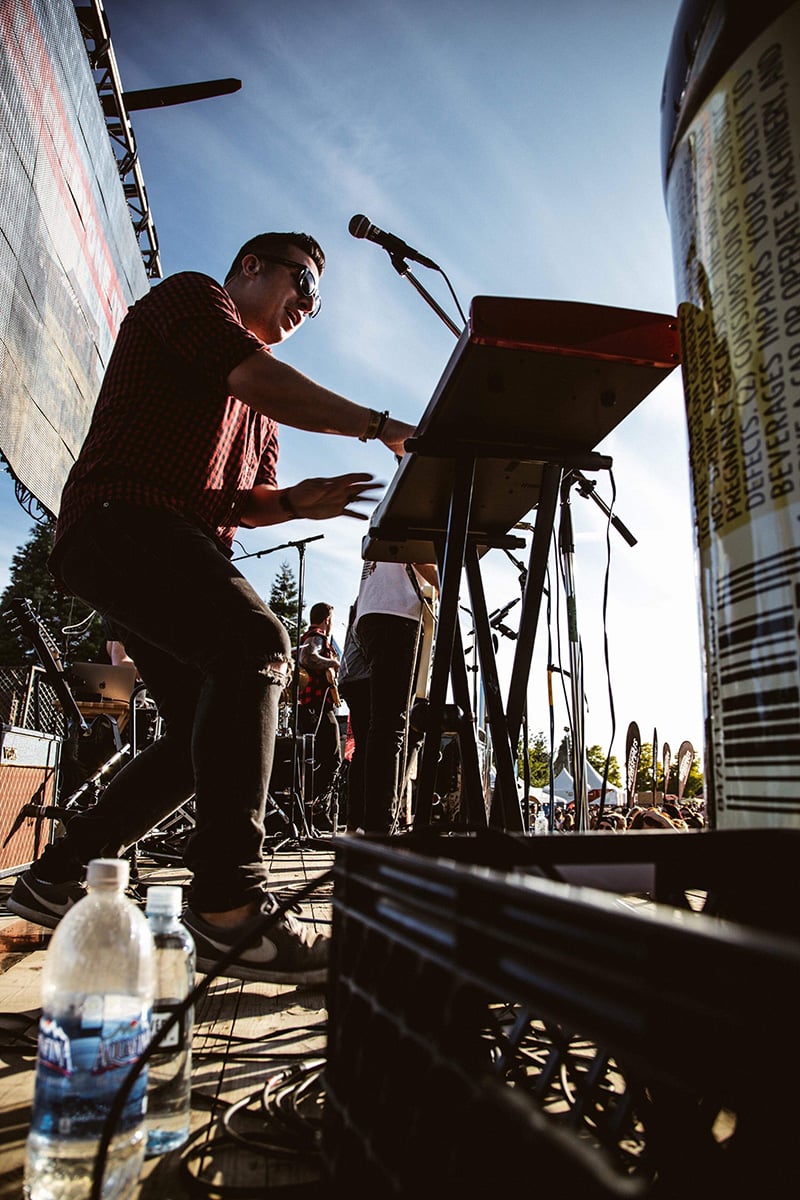 Say you have an F chord with the notes F-A-C. You can re-harmonize the chord by using another chord that has two out of three of F's notes. For example, you can use Dm because it has the notes D-F-A.
You can reharmonize all the chords of a progression for an extra bendy feel. Or you can just change one chord. Kevin suggests paying attention to the end of "Yellow" by Coldplay, where a V chord gets changed to v, surprising the listener.
Other than re-harmonizing, Kevin suggests playing with mood and speed. A favorite thing he likes to do is turn an upbeat, fast song into a slow and dramatic ballad.
Also, strive to expand your theory knowledge and accept that you will make mistakes! (Trust me — my first arrangements didn't sound pretty at all!) Learning how to arrange goes back to being consistent: just keep experimenting. And experiment consistently for best results.
Honestly, the most important part of it — probably on par with being a good piano player — is just being a good hang.

Kevin Castro on becoming a professional performing musician
How to Get Gigs
Finally, I asked Kevin what advice he has for intermediate and advanced pianists who are ready to take the leap from playing at home to performing at gigs.
First things first, Kevin advises new performers to build a repertoire — and then consistently build upon it. One of his first jobs was a three-hour house gig once a week. He used those sessions as practice time. For example, if he was struggling with B Major one week, he would play everything that week in B Major.
As for finding people to play with, Kevin has one simple tip: be a good hang. There are plenty of skilled pianists out there, he says, but if you are a good pianist and a good human to play with, people will naturally pick you over another pianist.
Otherwise, general business advice is solid: get advice from other folks in the industry, build a website, and record some videos. Make your presence known.
And once again: stay consistent! Happy practicing 🙂