Guess what?!!!
I got a PUPPY! His name is Rhodes (as in Fender Rhodes, my favorite electric piano) and he is PERFECT. He is a Staffordshire Bull Terrier and possibly the snuggliest little guy in the world.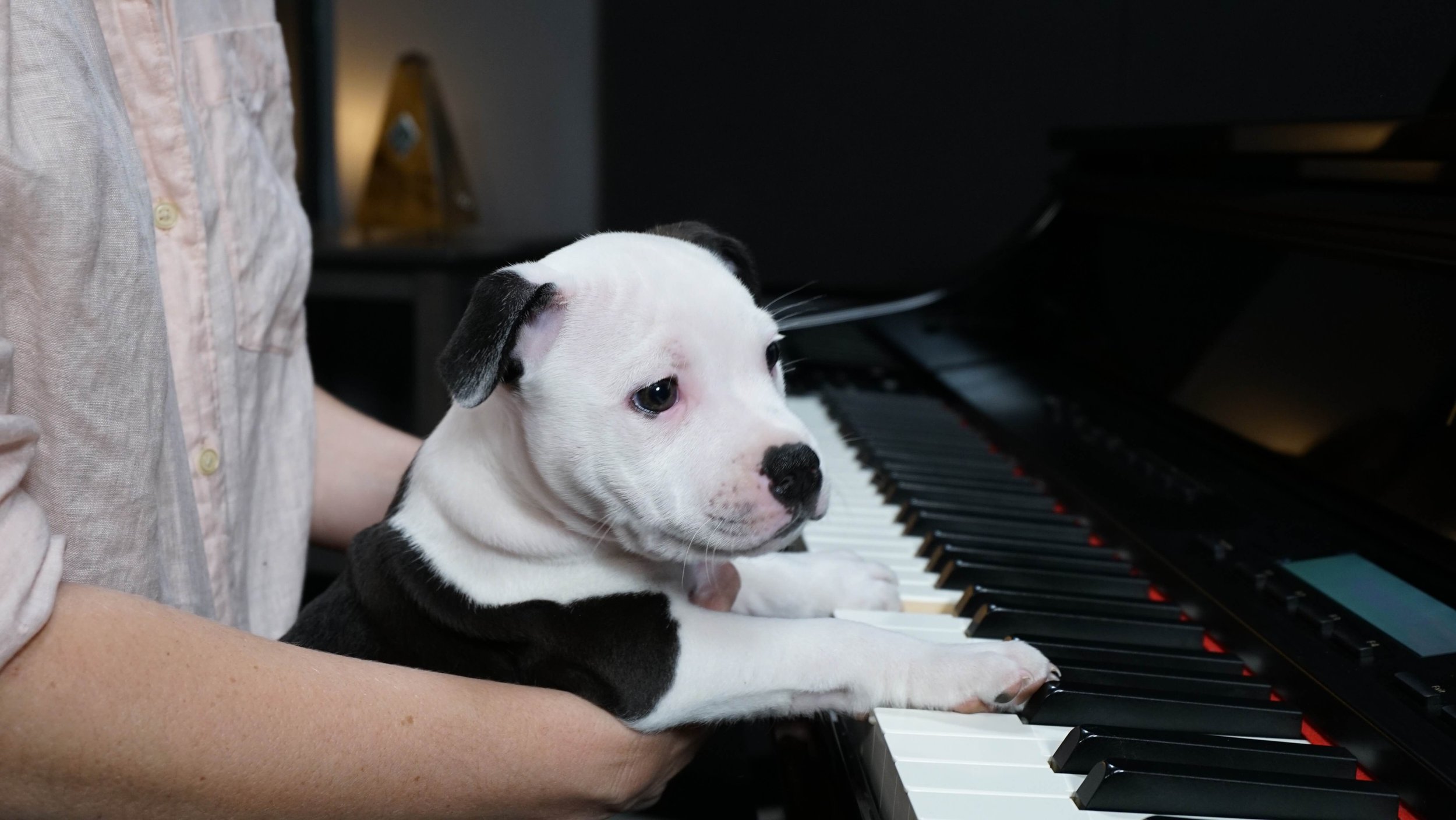 I've been waiting for him for a long time- well before COVID hit. So while this wasn't a "COVID puppy" he has been a wonderful source of distraction, joy, and love. He is also eating ALL of my furniture but we will get past that. Right?
Speaking of COVID, how are you doing?
Are you playing the piano a lot? A little? Not at all? I know that I have personally struggled with a lack of motivation lately BUT I never regret sitting down at the piano. My stress starts to melt away, I find myself forgetting to think about all the things I'm anxious about and being present in the sounds I am making.
So I would encourage you, even if you aren't up for practicing a new skill, to try and make time to sit down and just play for the love of it and notice how it impacts your mood. 🙂
And, in case you just don't feel like it, I've got you covered because I've performed one of my favorite uplifting and wistful songs at the end of the video. Just for you!!
Happy practicing!