Get ready to tango! In this lesson, beloved YouTube pianist and Pianote Coach Sangah Noona will teach you two key rhythms in tango music. Take these ideas and integrate them into any song you like!
If you want to learn more from Sangah, try Pianote seven days for free to access Sangah's course, Expanding Your Musical Style.
DOWNLOAD SHEET MUSIC PDF
Tango Rhythm #1
This rhythm is pretty simple. In common time, it looks like this:

Now let's add a simple chord progression in here by going from Am to E and back again. We'll end on an E7 – Am progression.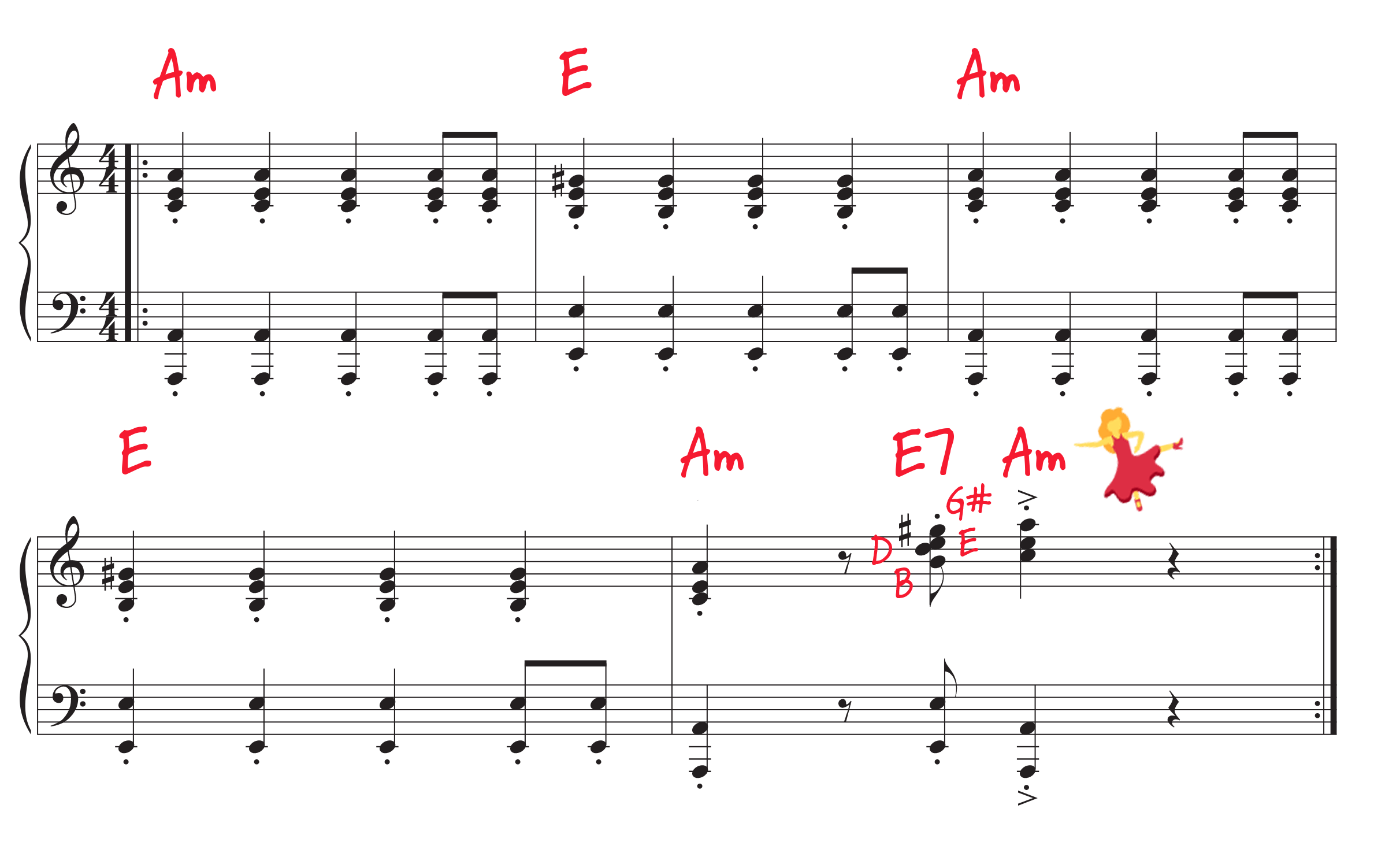 Having a strong, rhythmic feel in your playing is important for giving character to your tango!
🎹 ABOUT SANGAH NOONA: Sangah started her piano journey at the age five, completing her major in jazz piano and having a flourishing career in South Korea before moving to the United States in 2010. As an experienced performer and technical guru on the keys, Sangah Noona is an incredibly versatile pianist that can play in just about any and every style.
Tango Rhythm #2
This rhythm is iconic to tango music. You'll likely recognize it right away! (If not, listen to this.)
For this rhythm, we'll outline a chord using octaves and fifths:

Then, we'll add chords with our right hand.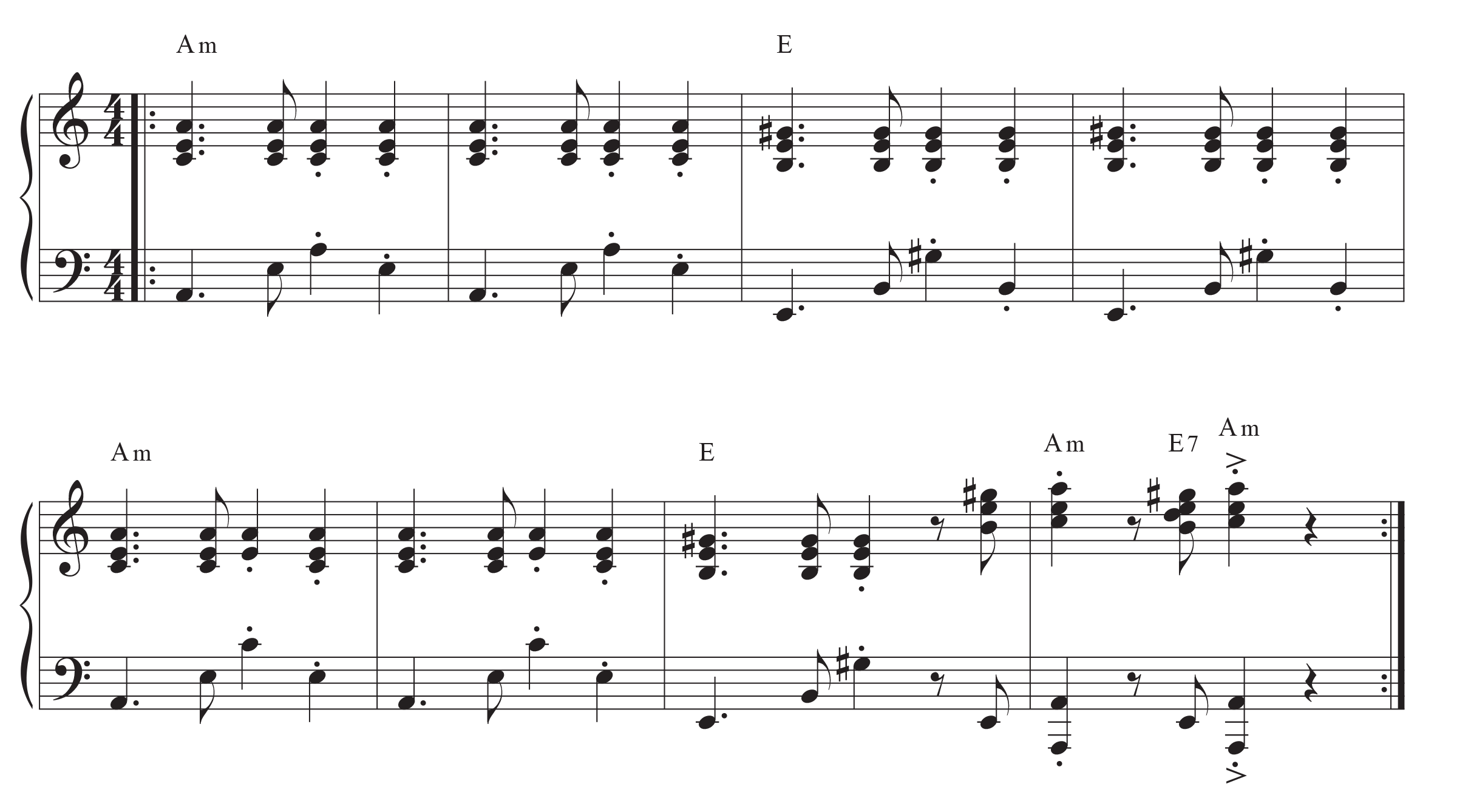 And those are your two tango rhythms! If you want to learn more from Sangah Noona, take a peek into the Pianote Membership with a 7-day free trial.
🎹 Your Go-To Place for All Things Piano
Subscribe to The Note for exclusive interviews, fascinating articles, and inspiring lessons delivered straight to your inbox. Unsubscribe at any time.