Learn how to play Coldplay's The Scientist with free piano lead sheet music, chords, and a video tutorial.
This song was released in 2002, but it's a piano classic that's still beloved by many. It's also one of my favorite tunes.
The awesome thing about this is because, once you know the introduction, you basically have the blueprint for the entire song! Yay!
There are just four main chords and they repeat over and over in a simple rhythm. Since there are so few chords to learn, this an opportunity to get comfortable with inversions.
Our piano sheet music for "The Scientist" includes the chords and the melody, giving you space to develop your own left hand accompaniment if you wish.
DOWNLOAD THE LEAD SHEET
🎹 Don't Miss Out on Free Song Tutorials
We love helping people learn the songs they love. Each week, we release quick tips, song tutorials, and other free content for piano players, by piano players. Subscribe to our mailing list so you don't miss out. You can unsubscribe any time.
Coldplay "The Scientist" – Guide to Piano Sheet Music & Chords
The four main chords we'll use are:
Dm7 – Bb – F – Fsus2
If these chords sound intimidating, don't worry! We'll tell you exactly how they work.

Dm7 ("D Minor Seven") in 3rd Inversion
A standard Dm7 chord is D-F-A-C. 3rd inversion means we flip the bottom note up three times, making the chord "stack" order C-D-F-A. In the introduction, we'll just play the notes C-F-A, but here's what the full chord looks like.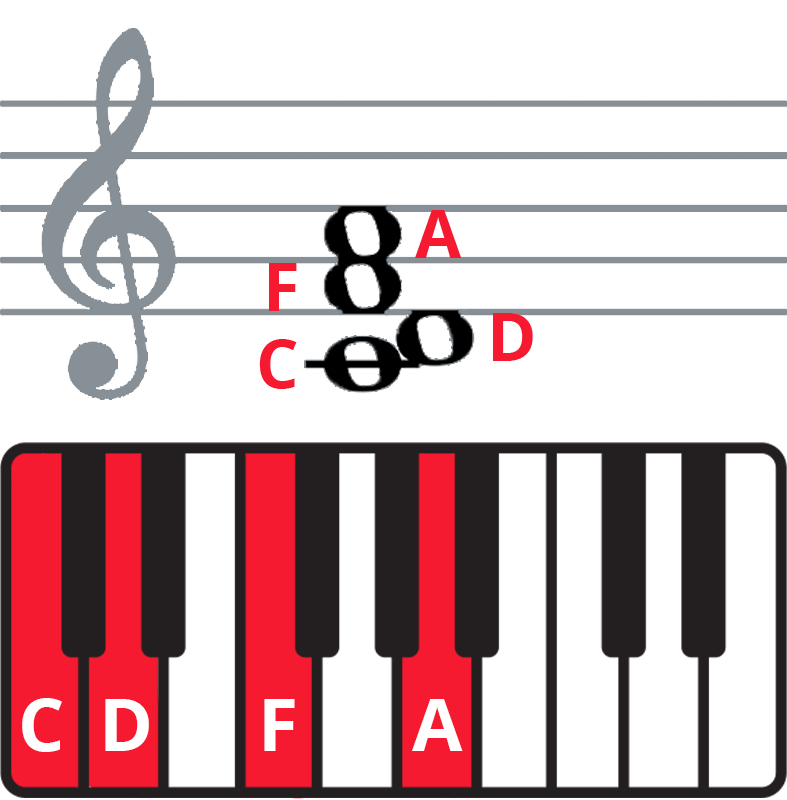 🎹 Learn Piano For Free
Inspiring tutorials. Fascinating articles. Exclusive interviews. We create piano content anyone, anywhere can enjoy for free. Don't miss out, sign up for more free lessons.
Bb ("B Flat Major") in 1st Inversion
1st inversion means we flip the bottom note up once. This means our Bb chord, normally Bb-D-F, is now D-F-Bb.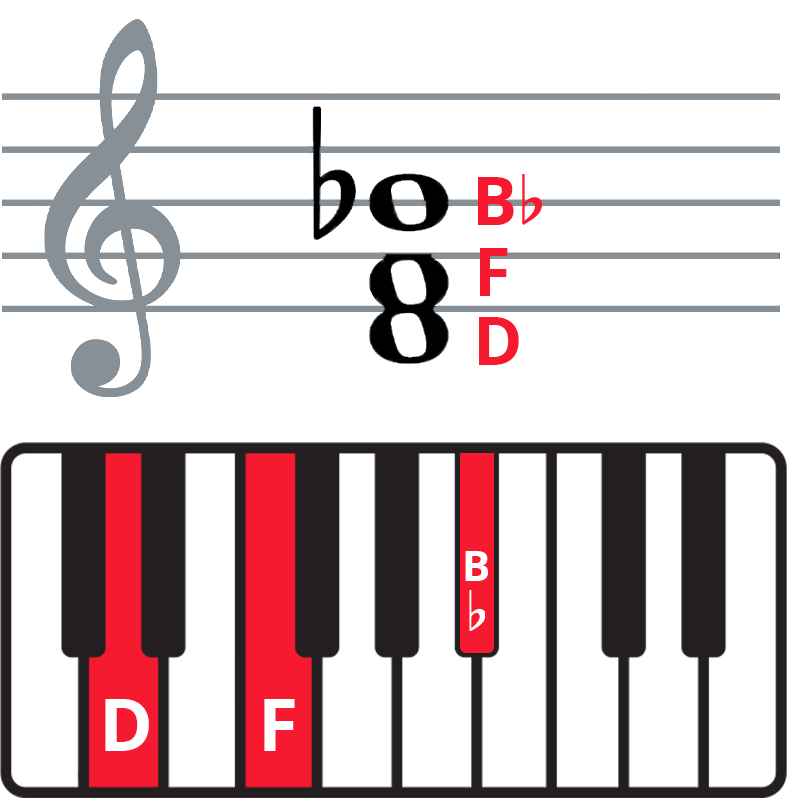 F ("F Major") in 2nd Inversion
Here's our first 2nd inversion chord. The default position of an F chord is F-A-C. For 2nd inversion, we flip up the bottom note once (A-C-F), then again (C-F-A)
By the way, did you notice how the F chord is almost identical to the Dm7 chord? Only the D is different!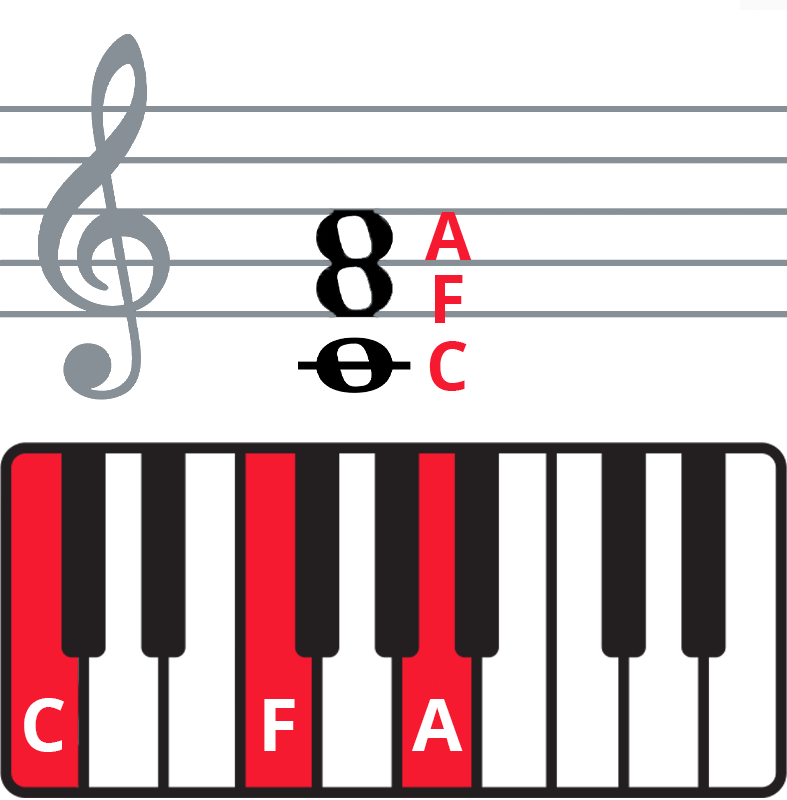 Fsus2 ("F Sus Two") in 2nd Inversion
A sus chord is when you substitute (sus) the 3rd of the chord with something else. In this case, we substitute the 3rd of the F chord (A) with the 2nd note of the F Major scale (G).
We'll play Fsus2 in 2nd inversion, which means we'll reorder F-G-C to C-F-G.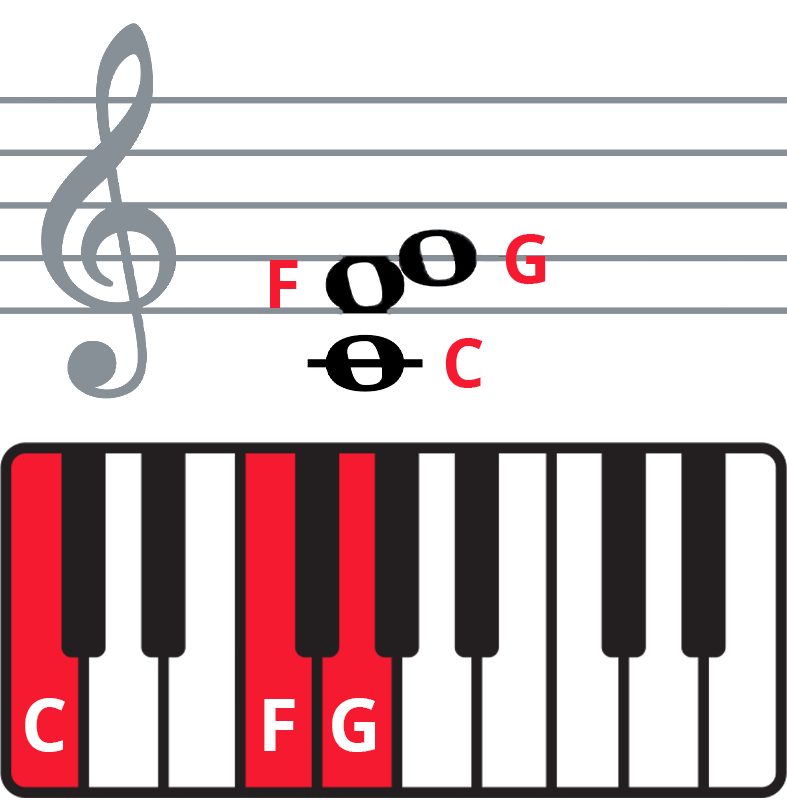 There's one more chord in the song, C Major, which doesn't come until the end, but it's pretty easy.

Playing "The Scientist" Lead Sheet Music Hands Together
In our tutorial, we've simplified things by playing quarter notes in both the right and left hands. However, in the original recording, eighth notes are played in the left hand. This means the left hand plays twice as fast as the quarter notes on the right.
Play whatever sounds good to you. You can also just play the root note of each chord on your left hand, or play it in an octave.
Since the rhythm is so steady and simple, "The Scientist" is a perfect song to practice singing while playing. We hope you enjoy this classic tune, and happy practicing!
🎼 Learn Your Favorites, Step By Step With Full Sheet Music Downloads
As a Pianote+ Member, you'll get access to our 10-step Method, song library, and growing community of piano players just like you. Plus: get coached by world-class pianists who have played with rock stars.
TRY PIANOTE FOR 7 DAYS