Congratulations, you've decided to learn how to play the piano! It's going to be a rewarding journey, but one of the first things you'll need to do is also one of the hardest: buying a piano. If you're confused about the cost of a piano, you've come to the right place!
In this post, we'll explore the cost of acoustic and digital pianos.
🎹 Your Go-To Place for All Things Piano
Subscribe to The Note for exclusive interviews, fascinating articles, and inspiring lessons delivered straight to your inbox. Unsubscribe at any time.
*This article contains affiliate links, which means we might earn a small commission from the product seller if you make a purchase. For more info, check out our privacy page.
Cost of a Piano: What You Need to Know
Piano costs can vary widely. Acoustic pianos are almost always going to be more expensive than digital ones, but they are not necessarily a better choice.
You may have also found free acoustic uprights on places like Facebook Marketplace, but the quality of these pianos is debatable. They're often very old, from unrecognizable brands, and poorly maintained. If you're serious about learning how to play piano, you're probably better off buying a new entry-level digital piano.
You may want to check out local stores that sell used acoustic pianos. These are likely to be from more recognizable brands and have been vetted by an expert.
We have more tips on what to look for when shopping for a first piano in our buying guide. The most important tip? Play a variety of pianos before you buy anything! Pianos are a very personal choice and at the end of the day, all that matters is how a piano feels under your fingers!
How to Find the Cost of a Piano
Piano prices can be opaque, especially acoustic piano prices. An excellent resource you should check out is the "Piano Buyer" online consumer guide, which lists MSRPs (minimum suggested retail prices).
Digital piano prices are much easier to find—just look up online retailers like Sweetwater, Reverb, or even Amazon.
Please note that this article is intended to give you an idea of what each "class" of instruments costs and is not a definitive guide. Any specific prices that are listed are only accurate at the time of this post's publication. I have linked to the source of the price where available.
---
Cost of Acoustic Pianos
No matter the tech innovations of the digital world, acoustic instruments will always hold a certain charm.
The following is a list of price ranges of different "classes" of acoustic pianos. These categories are rather arbitrary because there is no universal standard of what constitutes an "entry-level" or "professional" piano.
Even within the same "class," acoustic piano prices can range widely. Factors that affect acoustic piano cost include:
Production. Some brands only produce a small number of pianos per year. They may also source their materials and components from more expensive, sometimes higher-quality providers.
Wood finish. Some woods are more expensive than others. Polished ebony appears to be the most affordable finish and all specific prices listed in this post will be polished ebony if available.
Brand reputation. Brands like C. Bechstein, Bösendorfer, and Steinway & Sons have history and tradition behind their names.
European brands tend to be a lot more expensive. But Yamaha and Kawai (two Japanese powerhouses) remain extremely popular and respected. It really comes down to taste: some people prefer the warmer tone of a European Bechstein, others the brighter, sharper sound of a Yamaha.
Entry-Level Uprights
Price range: $5,000 – $15,000
Uprights in this category tend to be smaller, with shorter strings and smaller soundboards as a result. This generally means poorer sound quality, but smaller instruments are also quieter.
These instruments are geared towards students and may include (or are compatible with) silent practicing features. Which is an advantage for parents and housemates!
Examples of entry-level acoustic uprights:
🎹 DID YOU KNOW? W.Hoffmann and Zimmermann are more affordable brands by C. Bechstein. Meanwhile, Boston and Essex are more affordable brands from Steinway & Sons.
Mid-Size Uprights
Price range: $10,000-$35,000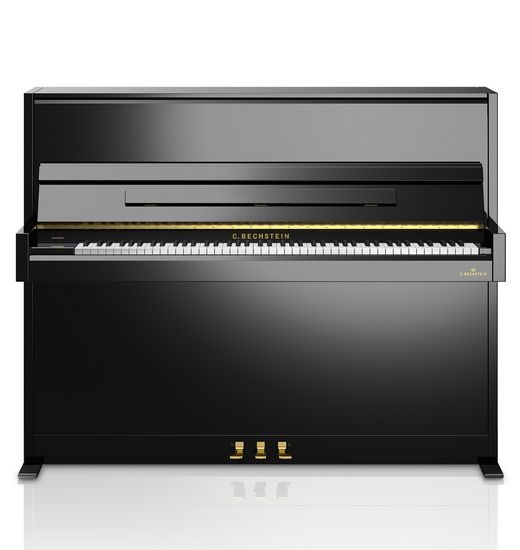 If you've been playing for a few years, or you foresee yourself playing long-term, you may want to invest in an instrument slightly more superior than the cheapest ones available.
Most piano makers offer a wide range of upright sizes. For example, Kawai's K-series of uprights range from 45" to 53". Again: larger pianos = longer strings, larger soundboards = better sound quality.
Price among uprights varies a lot. For example, the Concert and Residence line of C. Bechstein's uprights can cost more than $35,000. Other examples of mid-size acoustic uprights:
"Vertical Grand" Uprights
Price range: $15,000 – $90,000
These uprights are aimed at advanced piano players who don't have the space and/or the funds for a grand piano. They can be very high quality instruments. Some boast longer strings and larger soundboards than baby grands, making them superior to baby grands in some respects. Some brands call these instruments "vertical grands."
Examples of "vertical grands":
🎹 DID YOU KNOW? Steinway & Sons currently offers just one upright model, the K-52.
Baby Grand Pianos
Price range: $15,000 – $150,000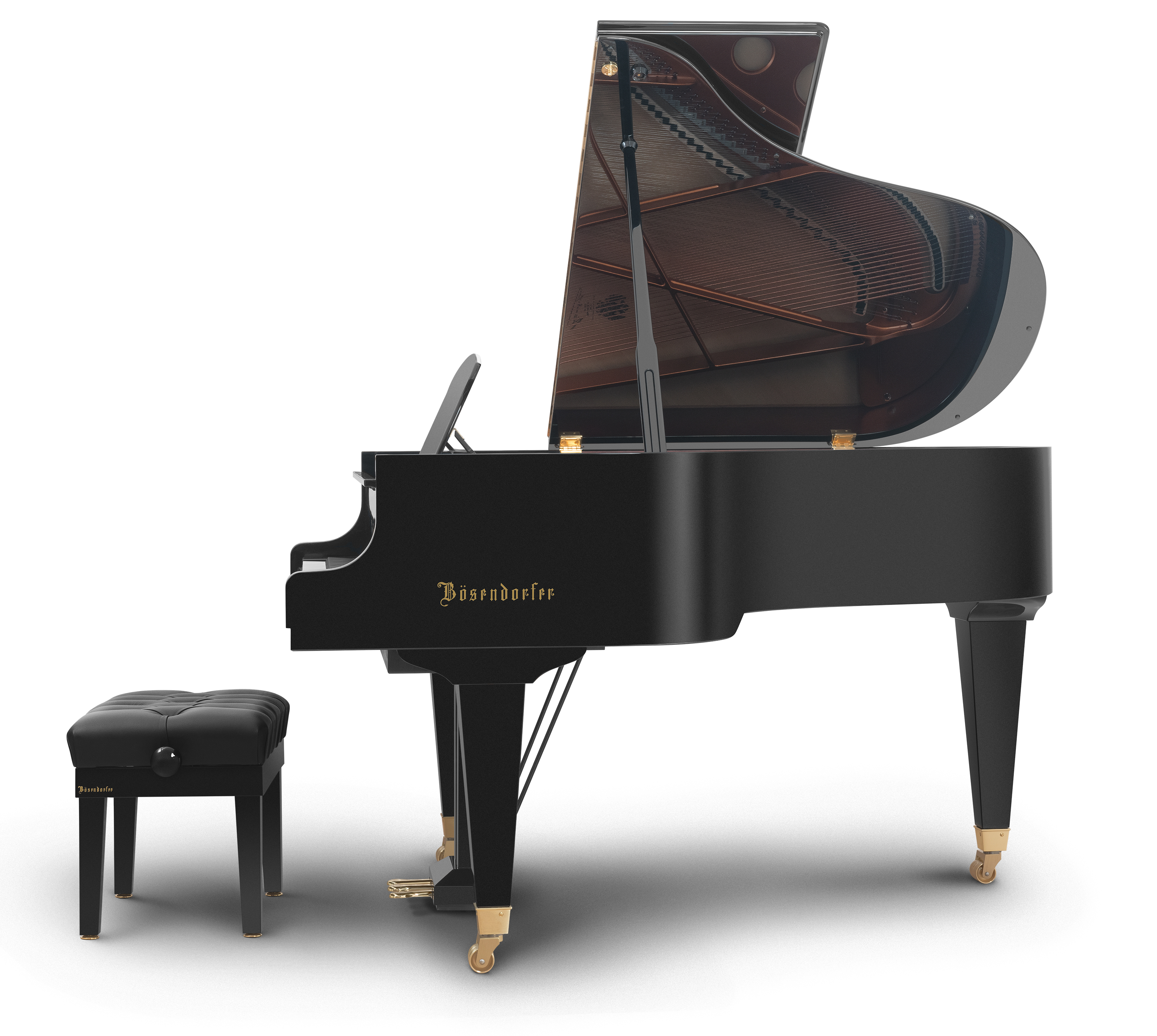 Nothing beats the experience of playing on a grand piano's action. Upright pianos have a fundamentally different mechanism and the use of gravity to bring hammers back down to rest means grand pianos generally allow faster repetition. Nevertheless, as I've mentioned before, some upright pianos may have superior components to baby grands.
I found that baby grands had the most price variability than any category. Most piano brands will offer a baby grand model, which means you can get a very inexpensive baby grand like the Essex EGP-155C (MSRP: $15,900) on one end, and the Bösendorfer 170VC (MSRP: $149,999) on the other.
Again: play the piano before you buy it and make sure you ask your salesperson exactly what makes a baby grand piano more desirable than the next best upright. Pianos can be very unique individuals!
---
Cost of Digital Pianos
Today, many digital pianos offer a playing experience that rivals acoustics—all for a fraction of the price. Digital instruments also let you play with headphones (so you don't wake up your roommates!), connect your instrument to your computer as a MIDI controller, and experiment with different sounds and layers.
Like acoustic pianos, digital piano makers make instruments for a variety of customers, from beginners to professional musicians who need a powerful, portable solution to touring. If you're serious about learning piano, you should look for the following key features:
88 keys. This is the standard size for a piano. Even as a beginner, you may soon find that you'll run out of keys if you get fewer than 88 keys. However, touring musicians may opt for 73 or 61 keys if they prioritize having a lighter instrument.
Weighted keys. This means pressing a key softly will produce a softer sound, and vice versa for playing with more force. Learning how to play piano on weighted keys is essential to developing proper technique, so this is the most important feature of all.
Graded action. This means treble keys will feel lighter and bass keys will feel heavier, just like an acoustic piano.
In my opinion, action (how a keyboard feels when played) is more important than sound quality because you can always download a more preferable VST.
Compact Digital Pianos
Price range: <$500

These pianos are perfect for on-the-go playing. They may not have weighted keys or the most features, but they are light, compact, and easy to bring on the plane or train. They may also serve well as a first instrument for very casual learners and children.
Examples of compact digital pianos:
Entry-Level Digital Pianos
Price range: $500-$1,000
These pianos are excellent choices for beginners just sussing out piano as a hobby. They won't break the bank, offer essential features and, most importantly, have weighted keys, which are a must-have for properly developing technique.
Examples of full-size entry-level digital pianos:
Professional Portable Pianos
Price range: $1,500-$3,000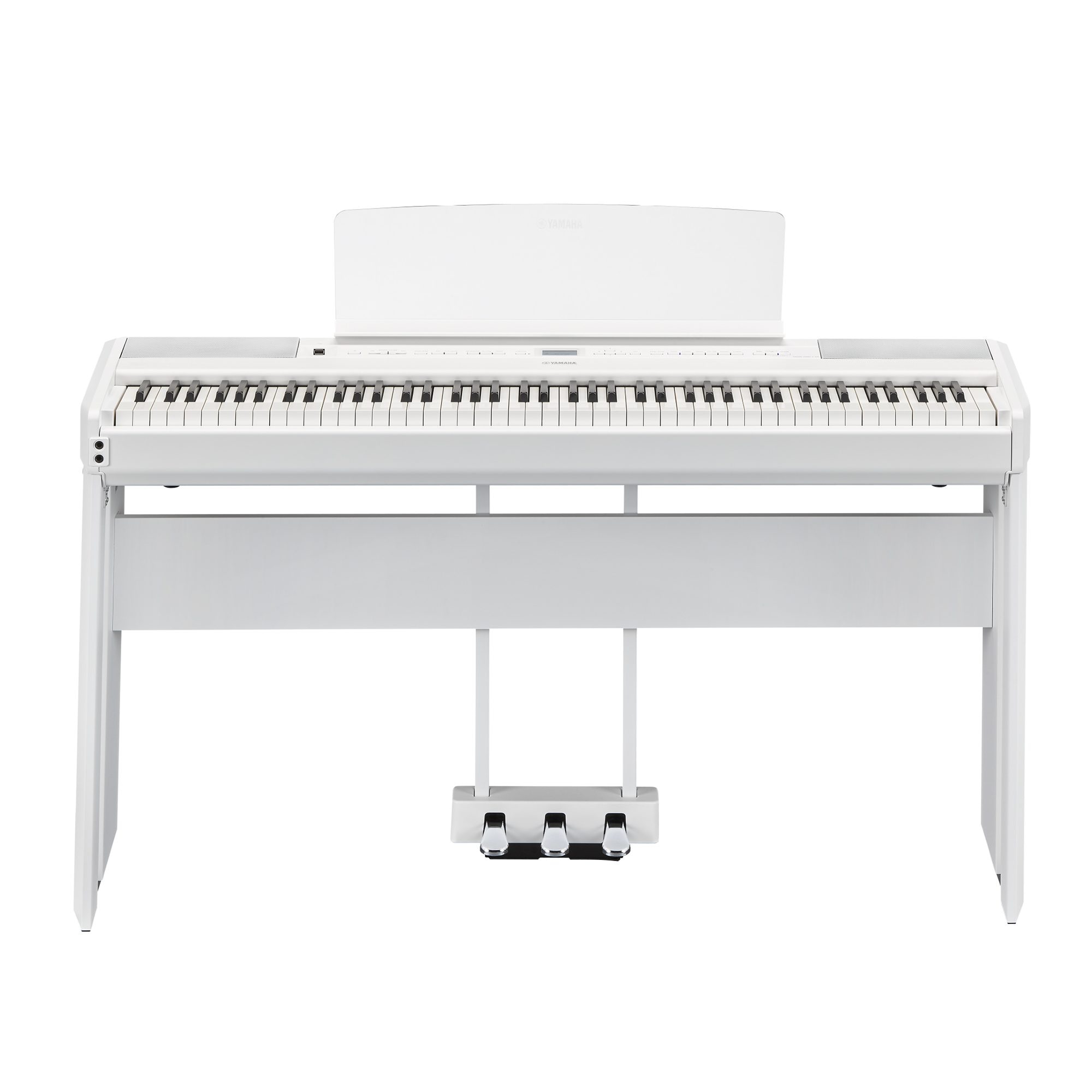 This category of digital pianos have a higher price point and are ideal for more serious piano players who want an authentic playing experience in a portable package. These pianos will have top-tier sound quality and action authenticity. They're not cheap, but they are nevertheless much more affordable than an entry-level upright acoustic.
Examples of professional portables:
Professional Stage Pianos
Price range: $2,500 – $6,000
These pianos are built especially for touring and gigging stage musicians. They will have a lot more functionality and may even act as synthesizers. But many will lack built-in speakers.
Pianos in this category will also have a superior sound quality and key action authenticity. However, their myriad of features may not be necessary for advanced piano players who chiefly use basic sounds, such as classical and jazz players. The extra features that command the higher price point are aimed at stage musicians who need looping, synth pads, presets, and other production tools to accompany a performing band.
Examples of stage pianos:
---
More Tips and Articles
We hope you find this post helpful! For more support on buying the perfect piano, check out the following resources:
🎹 Your Go-To Place for All Things Piano
Subscribe to The Note for exclusive interviews, fascinating articles, and inspiring lessons delivered straight to your inbox. Unsubscribe at any time.