You know them — famous, catchy guitar riffs from your favorite classic rock songs that make it irresistible to pull out the air-guitar and start shredding.
If you're a rock music fan and a piano player, you might assume that these two things will never match. But they do! In fact, we believe (somewhat controversially!) that some guitar riffs sound even cooler on the piano…
Surprised? Give these riffs a try!
Riff 1: Sweet Child O' Mine
<<Download the FREE sheet music here!>>
If the opening notes to this riff reminds you of fresh blue skies, you're not alone. "Sweet Child O' Mine" by Guns N' Roses sounds bright and energetic on Slash's guitar. On the piano, it's a little dreamier.
This little riff requires some stretching, so it may take a little extra practice for beginners. But once you get the motion down, it just repeats and repeats!
Just watch out for the changing whole note on the left hand. Otherwise, the right hand is exactly the same phrase repeated!

Once you know this riff, get creative. Try playing fifths on the left hand to give it that "rock" sound.
Since this song is in D major, as long as you play D major diatonic chords, you'll sound pretty good. So go forth and improvise around with a few different chords!
Riff 2: Stairway to Heaven
<<Download the FREE sheet music here!>>
"Stairway to Heaven" by Led Zeppelin is an absolute classic and has somewhat of a mythic reputation. From its unusual structure and lengthy duration to Jimmy Page's iconic solo at Madison Square Garden, "Stairway" has cemented itself as an influence on generations of musicians after Led Zep.
And guess what? You don't need a fancy double-necked Gibson to play this riff right!
Really, it just sounds so pretty on the piano! To me, it sounds like it was lifted straight out of the Classical era rather than the 1970s.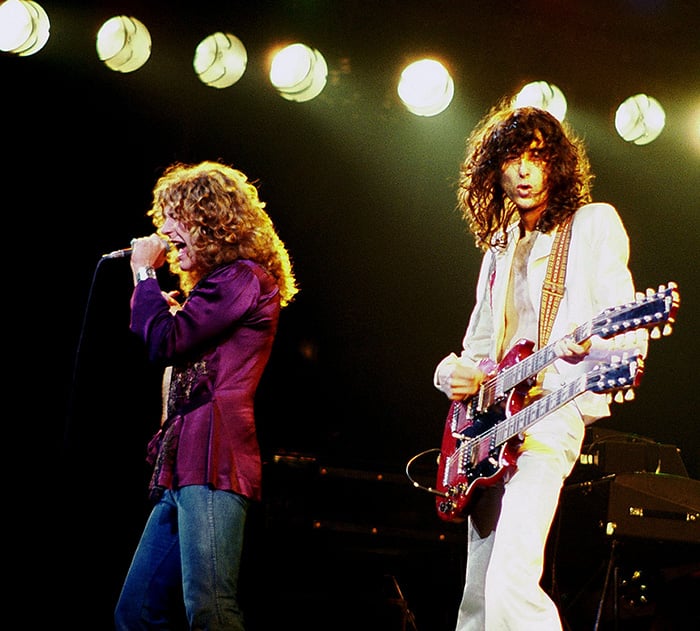 This beautiful, moody riff contains some chromatic (half-step) notes in the left hand, which gives it that haunting feel. Try playing this an octave above the original to create an even more wistful, more delicate atmosphere.
Riff 3: Iron Man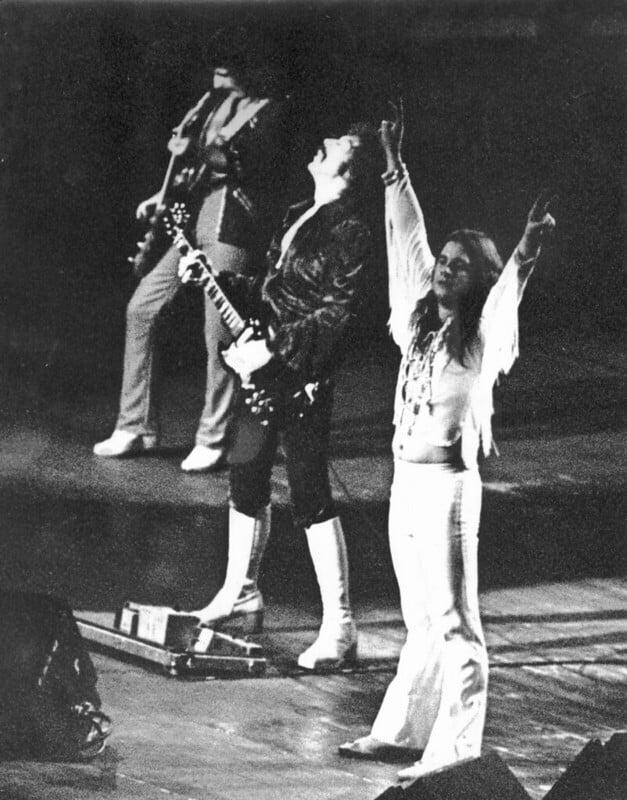 <<Download the FREE sheet music here!>>
Black Sabbath on piano? Really?!
But it works! Our last tutorial will be on "Iron Man" by Black Sabbath. This growly, grungy song can be played like you remember it if you have a digital piano with the right tones, but even on a traditional piano, it sounds pretty nice. Almost hymn-like.
In our arrangement today, we've added some harmonizing notes to give the theme more "oomph."
If you're into chords, you can try harmonizing with chords too. The chords to this song goes: Bm > Em > Bm > Em.

Do these riffs sound better on the piano? Let us know if you agree or disagree by commenting below!