Classical music is some of the most beautiful music out there. And to play music the way it was intended to sound hundreds of years ago feels particularly spectacular.
We know many of you get into piano because you love classical music — so do we! But classical piano can be intimidating. The good news is there are many classical pieces that sound complicated but aren't too challenging.
We've picked five classical pieces for you to learn in order of difficulty. These pieces will require some practice, but they are doable. And while some of them sound difficult, they are essentially built up of scales, triads, and other patterns you're probably already practicing.
We'll go through each song and give you tips to tackle them.
🎹 Get a Head Start on Classical Piano ✨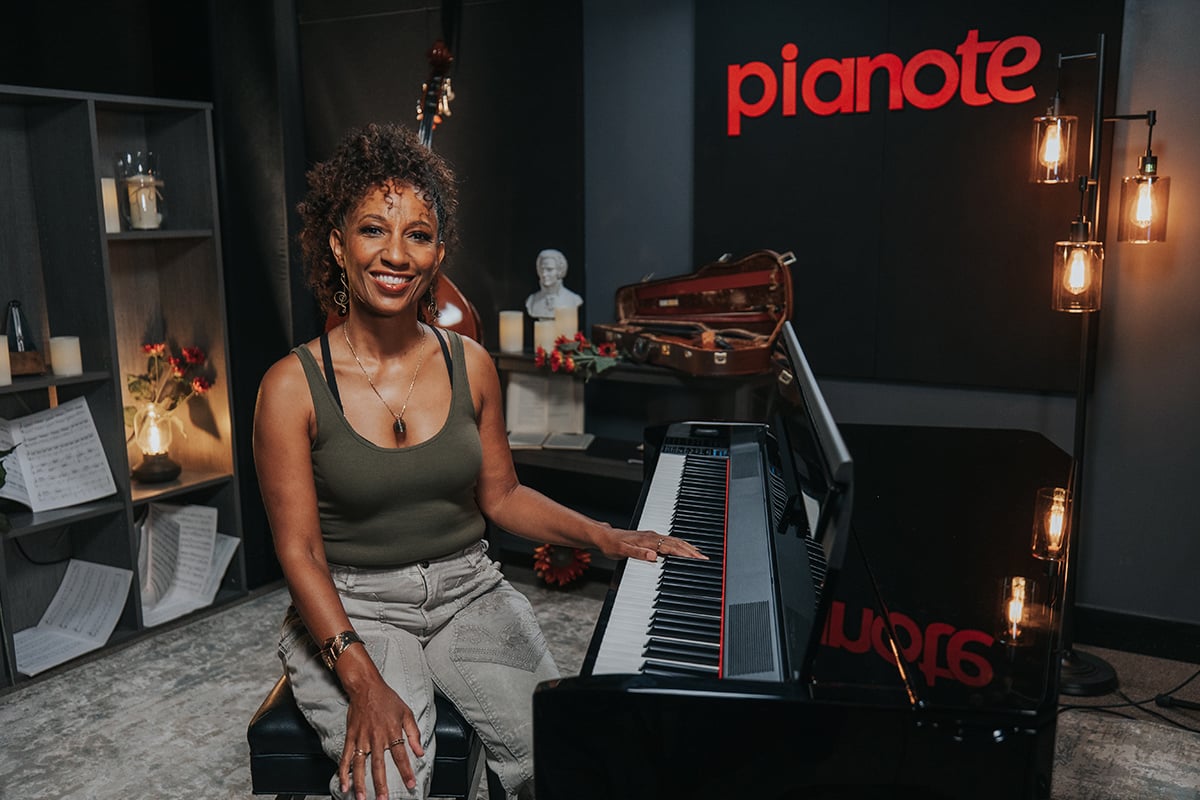 Love classical music but not sure where to start? Head over to Classical Piano Quick Start, four free lessons designed for beginners taught by Victoria Theodore. Victoria is a classically trained pianist with degrees from Oberlin College and Stanford University. She has also shared the stage with stars like Beyoncé, Stevie Wonder, Prince, and more. Start your classical journey with Victoria today!
GET 4 FREE CLASSICAL LESSONS
Minuet in G Minor (Petzold) 🟢
🎹📜 HISTORY BITE: The minuets in G Major and G Minor were once attributed to J.S. Bach because they were found in the Notebook for Anna Magdalena Bach. Today, scholars believe the pieces were actually written by Christian Petzold, an organist and Bach contemporary.
Sonatina in C Major (Clementi) 🟢
This sonatina (little sonata) sounds grand and impressive. But it's almost entirely based on scales and triad inversions. This proves that all that time you spend practicing your warm-up exercises are worth it! 😉
🔥🎹 HOT TIP! When you're ready for the next level, Clementi sonatinas are awesome intermediate-level pieces. Some good ones include Op. 36 No. 3 and Op. 36 No. 4 in F Major.
Solfegietto (C.P.E. Bach) 🟡
If you like to play fast, this is the piece for you! It sounds really impressive and challenging, but it's actually not that bad once you get comfortable with the key of C Minor (three flats).
🧠🎹 FOOD FOR THOUGHT: Even though they're hundreds of years apart, Classical and Baroque music aren't that different from modern-day metal music. Many metal musicians are re-creating Baroque pieces (like Solfegietto and Vivaldi's Four Seasons) on instruments like electric guitars and they sound amazing. Indeed, metal artists and the "Great" composers of yesteryear share a number of similarities.
Waltz in A Minor (Chopin) 🟡
If you love classical piano, you know that playing Chopin is a rite of passage.
Many Chopin pieces are quite advanced, but "Waltz in A Minor" is perfect for intermediate-level players. And it doesn't sound "easy" at all. There's an impressive arpeggio sweep in the middle and the melody is SO romantic and beautiful. Indeed, there are many opportunities here to get dramatic and expressive!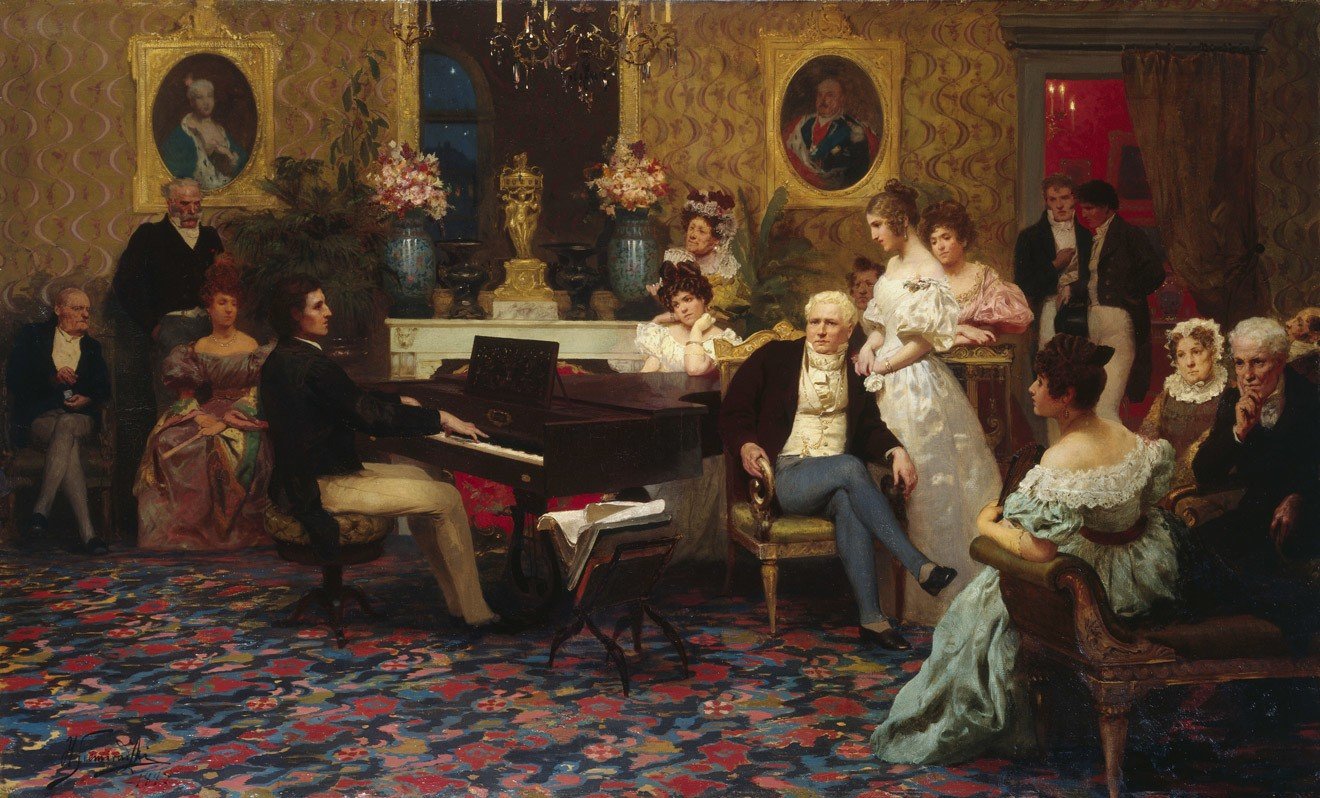 SHEET MUSIC PDF
Our tip for this one: Memorize that left hand. The left hand moves over quite a large distance in this piece, so work on tackling the accuracy of hitting these notes first. And by memorizing it, you can then focus on shaping those beautiful melodies on your right hand.
🔥🎹 HOT TIP! If Waltz in A Minor is a little too difficult for you right now, try "Prelude in E Minor" first. You might remember this piece from the award-winning film The Pianist.
Sonata in C Major (Mozart) 🔴
We've arrived at our final and most advanced piece!
Sonata in C Major is like a workout for your hands. Scales! Arpeggios! Trills! This piece has it all, from dramatic moments to sweet moments and everything in between. You'll definitely develop your dexterity and endurance with this piece.
This piece is the most advanced one on our list, and it sounds impressive, but when broken down, it's really built from patterns you probably already know. Here are our tips:
Finally, you can do this! I know this piece sounds challenging, and it might take some time, but it can be done. And if you've been practicing those core skills like scales and arpeggios, I promise you, they're worth it!
📜🎹 HISTORY BITE: There's a reason why Classical composers name their music after numbers and keys. During the Classical period (approximately 1750-1825), something called absolute music was trendy. Composers wanted to write music in its purest form and not associate it with art, religion, poetry, or other disciplines. This trend would fall out of favor during the Romantic period.
---
There you have it: five classical pieces to learn, from easiest to hardest! Remember: start slow, be kind to yourself, take challenges one step at a time, and don't forget to have fun!