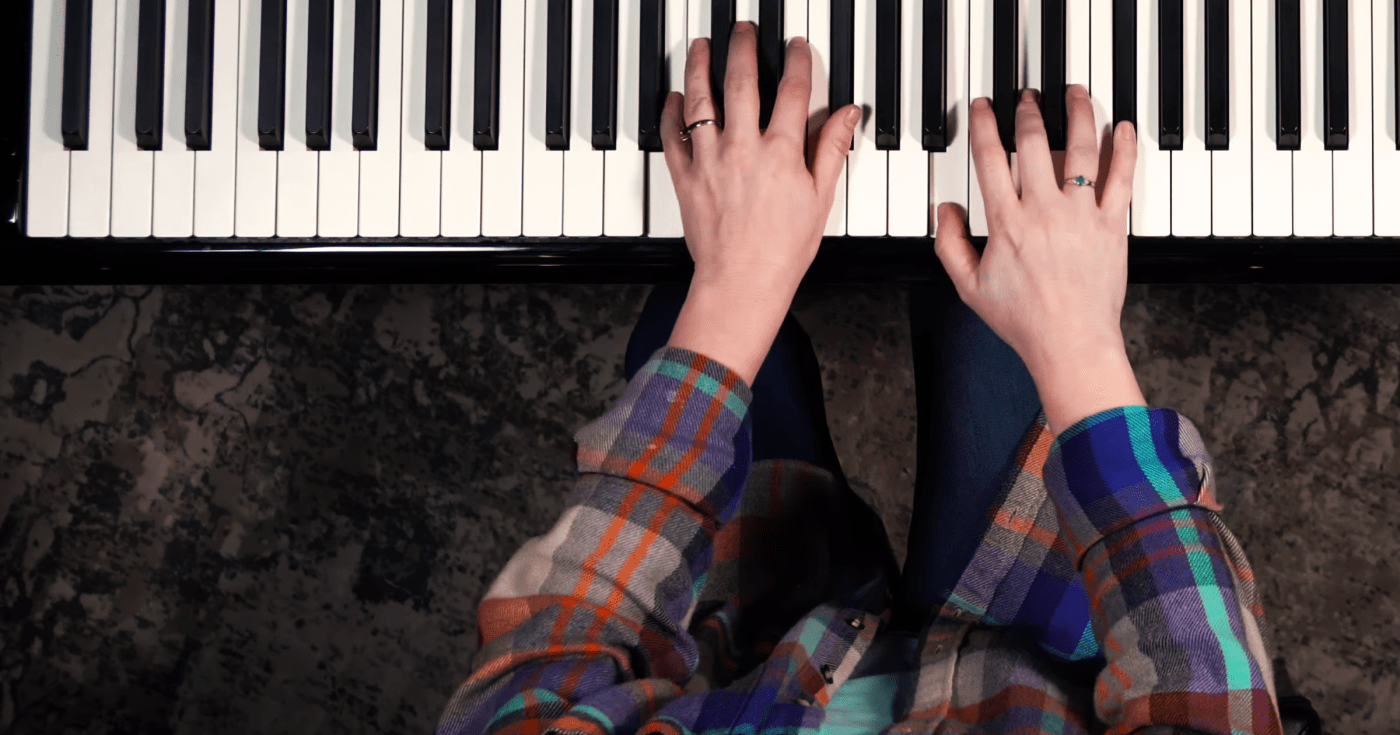 Sometimes, it helps to get inspired by the best. Thanks to the internet, we can watch some of the best piano players anytime we want.
If you're like us and like to nerd out on all things piano, many piano YouTubers also put out educational content all for free.
When you need a little inspiration, check out these ten awesome piano players on YouTube—both established and up-and-comers, ranked in no particular order.
---
#10. Rousseau
A prolific YouTube pianist who churns out videos twice a week, Rousseau pairs popular piano classics with a colorful visualizer that shows just how crazy some of the piano's most popular compositions are. Rousseau also packages together the most challenging pieces, the most relaxing pieces, and other compilations for your listening pleasure.
Videos to check out:
---
#9. Lord Vinheteiro
With over six million subscribers, Lord Vinheteiro's unique blend of deadpan comedy and music will have you in stitches. He has a diverse repertoire that includes classical music, video game soundtracks, film scores, and more. Vinheteiro also makes informative videos testing cheap and expensive pianos, or whether humans or computers can play faster.
Videos to check out:
---
#8. Charles Cornell
Charles Cornell not only performs incredibly creative jazz; he explains why good music is so, well, good. From deciphering what makes the Minecraft soundtrack so loveable to breaking down Studio Ghibli's most adored hits, Charles guarantees hours of infotainment for music lovers of all levels.
Videos to check out:
---
#7. Sangha Noona
Another skilled jazz pianist, the first thing you'll notice about Sangha Noona is her smile. This performer LOVES to play, and her joy is infectious. Check out her channel for creative improvisations on jazz standards, pop covers, and relaxing lounge performances.
Videos to check out:
---
#6. Tokio Myers
Londoner Tokio Myers rose to fame after winning Britain's Got Talent. Having grown up in a rough area, he credits the piano for keeping him out of trouble. Tokio creates original songs by mixing classical inspirations and modern beats, and his performances are breathtaking. Prepare to be inspired by a pianist who is truly passionate about what he does.
Videos to check out:
---
#5. Valentina Lisitsa
Classical virtuoso Valentina Lisitsa jumpstarted her music career on YouTube. Since then, she's performed impressive and dramatic repertoire by Beethoven, Rachmaninoff, Liszt, and the greats, making some of the most technically difficult pieces look as easy as breathing.
Videos to check out:
---
#4. vkgoeswild
When Viktoriya's parents discovered she had perfect pitch and natural talent, they quickly enrolled her in intensive musical training. Later, she discovered rock and made it a safe space to express herself. Since then, Viktoriya has posted numerous rock covers on YouTube.
Videos to check out:
---
#3. Seth Everman
Seth Everman creates short, entertaining videos with his wide-ranging synth skills. While many synth channels focus on gear, Seth shows viewers the neat stuff you can do with that gear. His deadpan rendition of "bad guy"—using a synth, a couch, and a dish-scrubber among other household items—is understated yet hilarious.
Videos to check out:
---
#2. Cateen
In Cateen's Twinkle Twinkle arrangement, the 25-year-old Japanese pianist takes listeners on a tour through seven different music styles, such as Mozartean, ragtime, impressionist, and Liszt-level virtuosic. Check out his other work, which often pairs the piano with other instruments (like a toy piano) for an extra whimsical sound.
Videos to check out:
---
#1. Nahre Sol
Classical pianist and composer Nahre Sol delivers mind-blowing videos about the art of composition. If you're interested in music styles and the engineering genius behind history's greatest composers, this channel is for you. Nahre Sol has also done thought-provoking yet easily understandable mini-documentaries with PBS and WIRED. These videos further explain what it takes to be one of the best piano players.
Videos to check out:
These are all pianists we love, but there are probably more awesome keyboard players out there. Go forth and explore!