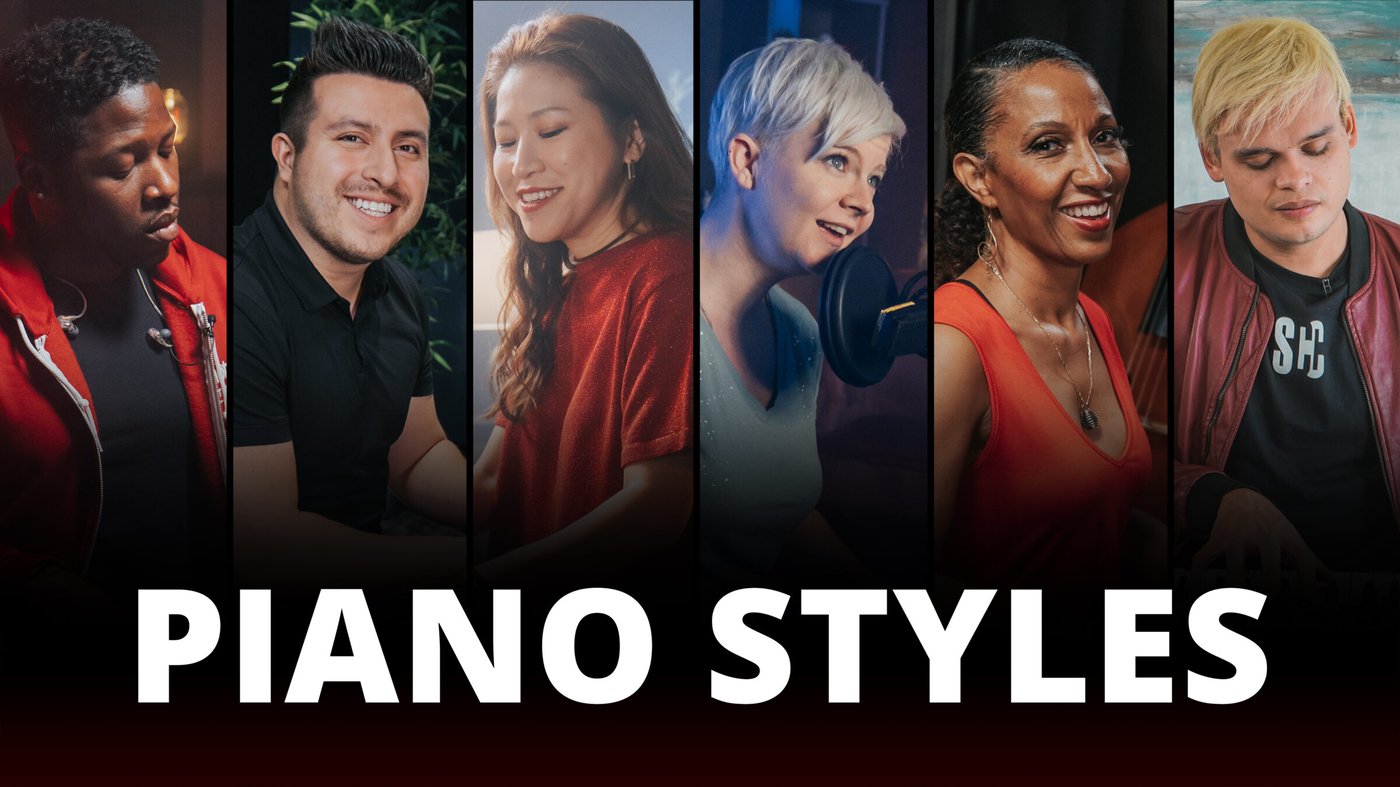 It's perhaps the coolest thing about the piano: there are SO many different styles of piano playing. From classical to pop, jazz to bossa nova, this instrument plays a central role in a wide and diverse variety of musical genres. If you want to master the piano in all its glory, it helps to know about all the styles of piano playing that are possible.
Classical Piano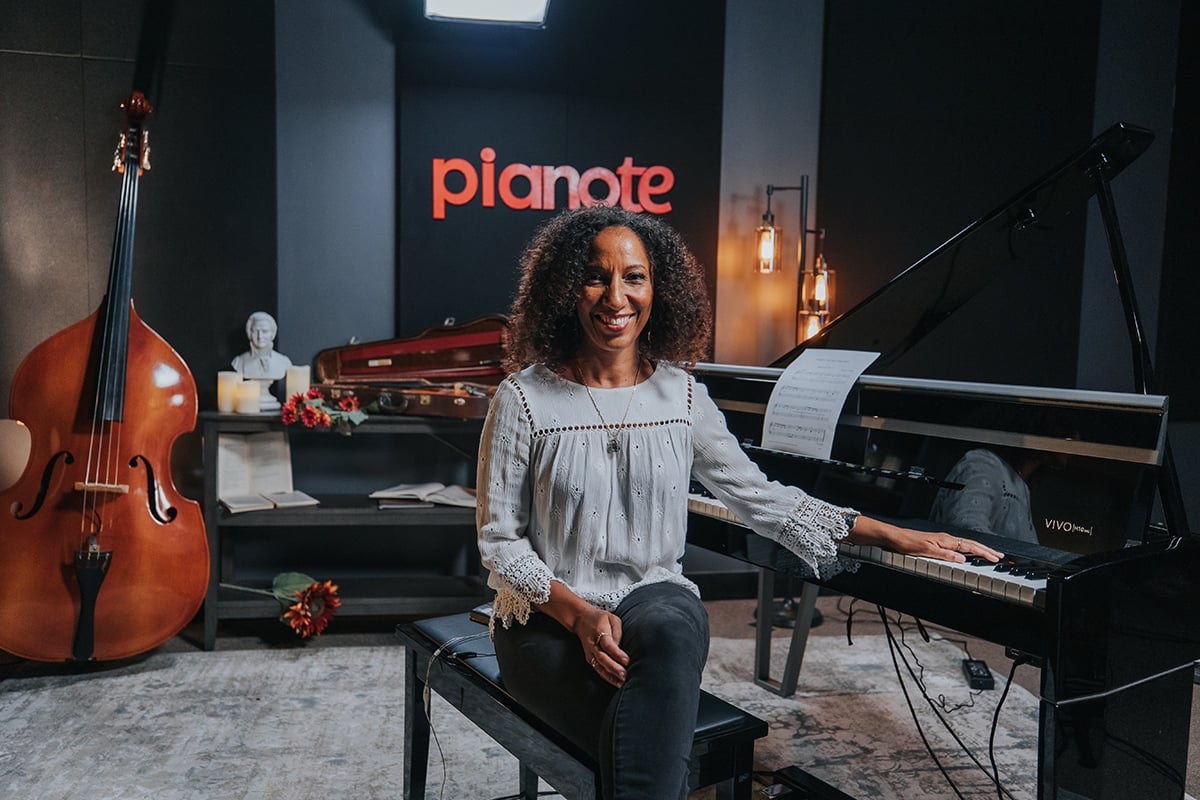 Classical music is an ongoing tradition that stretches back hundreds of years. While it has a reputation for being complex and highly structured, classical music is diverse, with many opportunities to be creative.
Pop Piano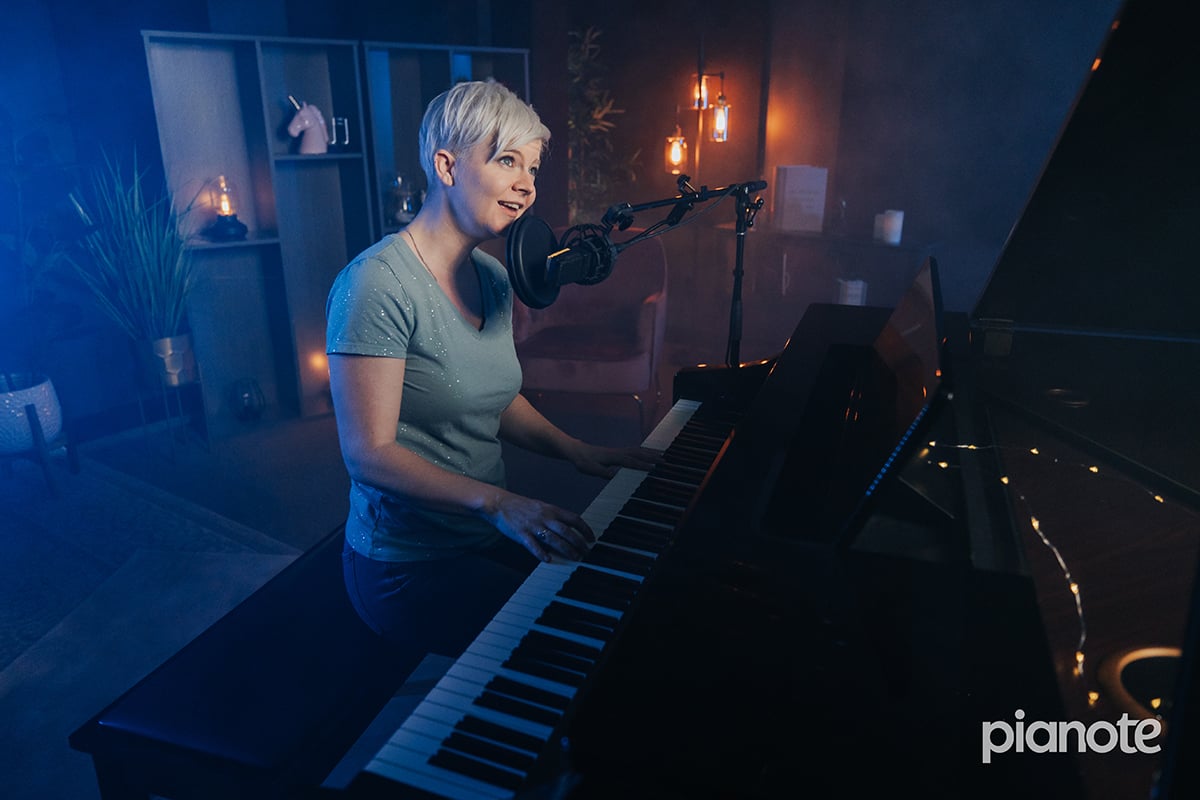 Whether it's the wistful intro to "A Thousand Miles" or the anthemic chords to "Don't Stop Believin'," piano plays a central role in popular music. With just a few chords, progressions, and basic theory knowledge, anyone can rock out on the piano
Latin Jazz Piano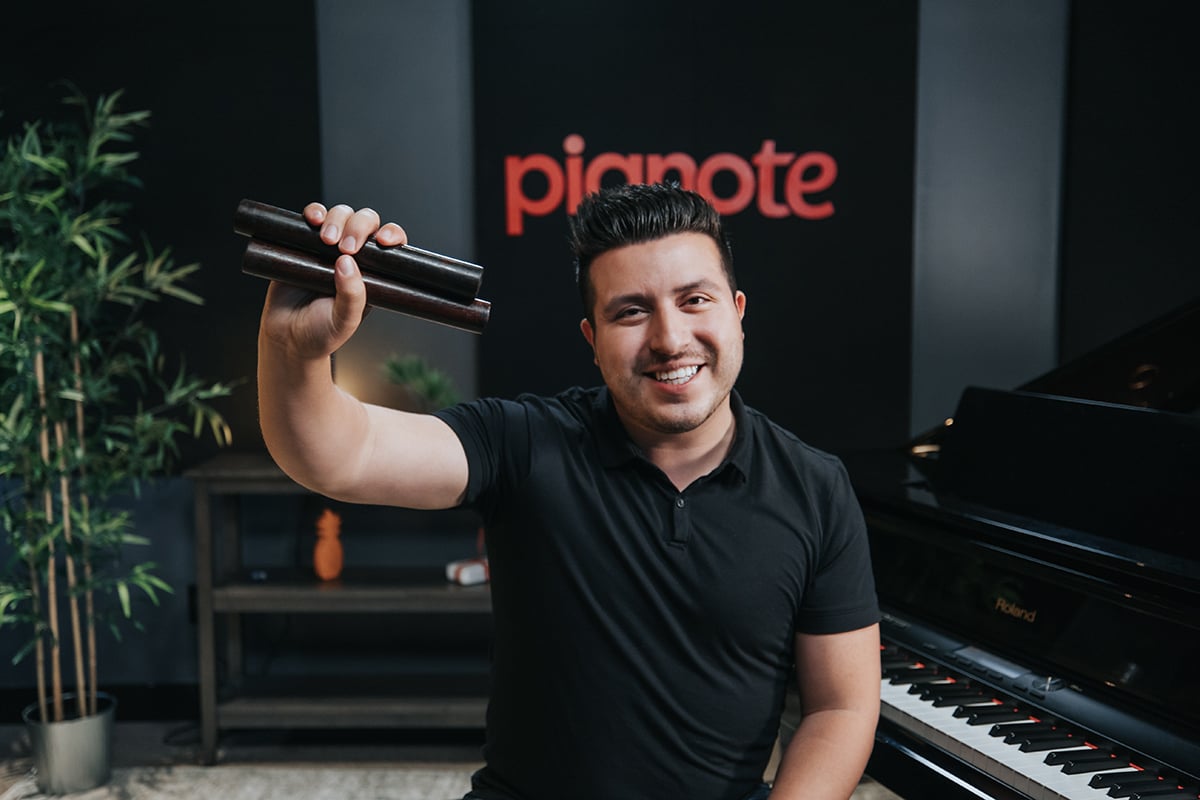 Latin jazz is an exciting type of jazz with its own rhythmic language. Relax with the bossa nova sway or party it up with a lively piano montuno.
Jazz Piano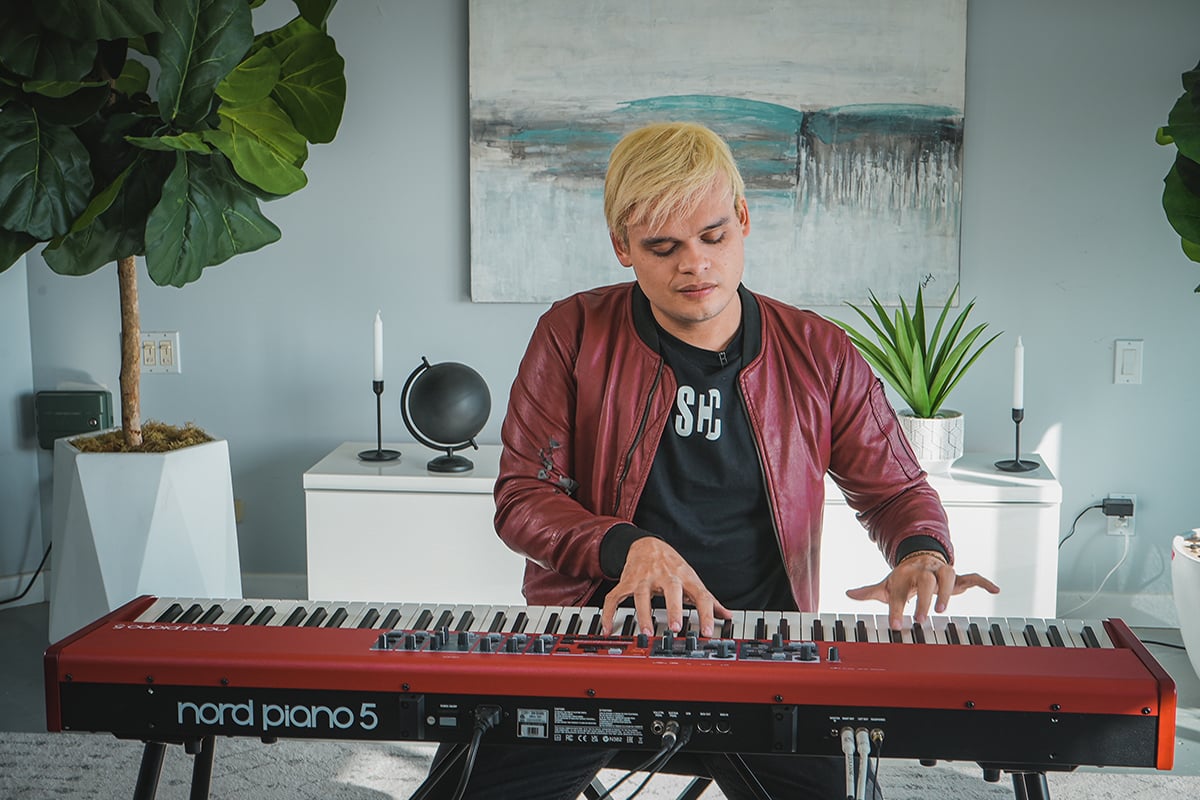 Jazz is a uniquely American style of music and has evolved into a variety of subgenres over the 20th century. Sophisticated…but all in good fun, both theory knowledge and creative improvisation are core skills.
Gospel Piano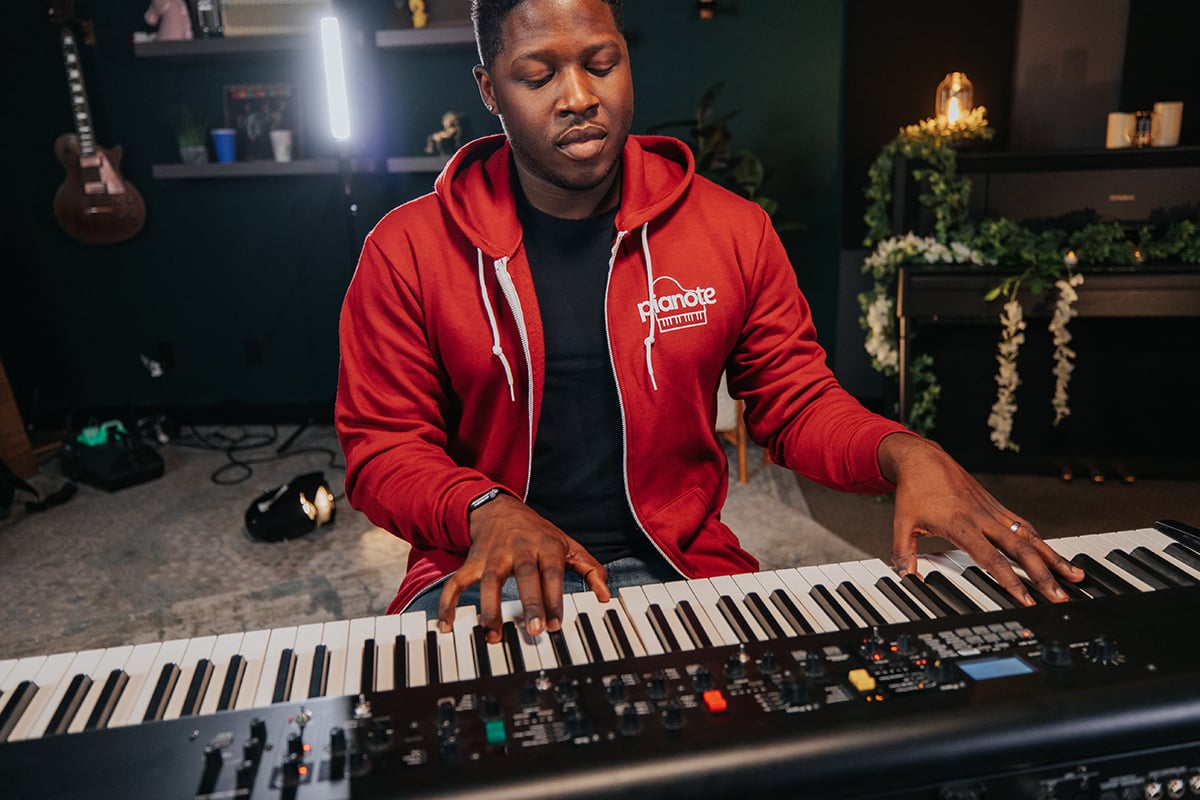 Gospel music gave us memorable melodies like "Amazing Grace." Learning gospel piano is both musically challenging (in an exciting way!) and rewarding because a rich gospel repertoire allows you to contribute meaningfully to your own spiritual community.
Mix'n'Match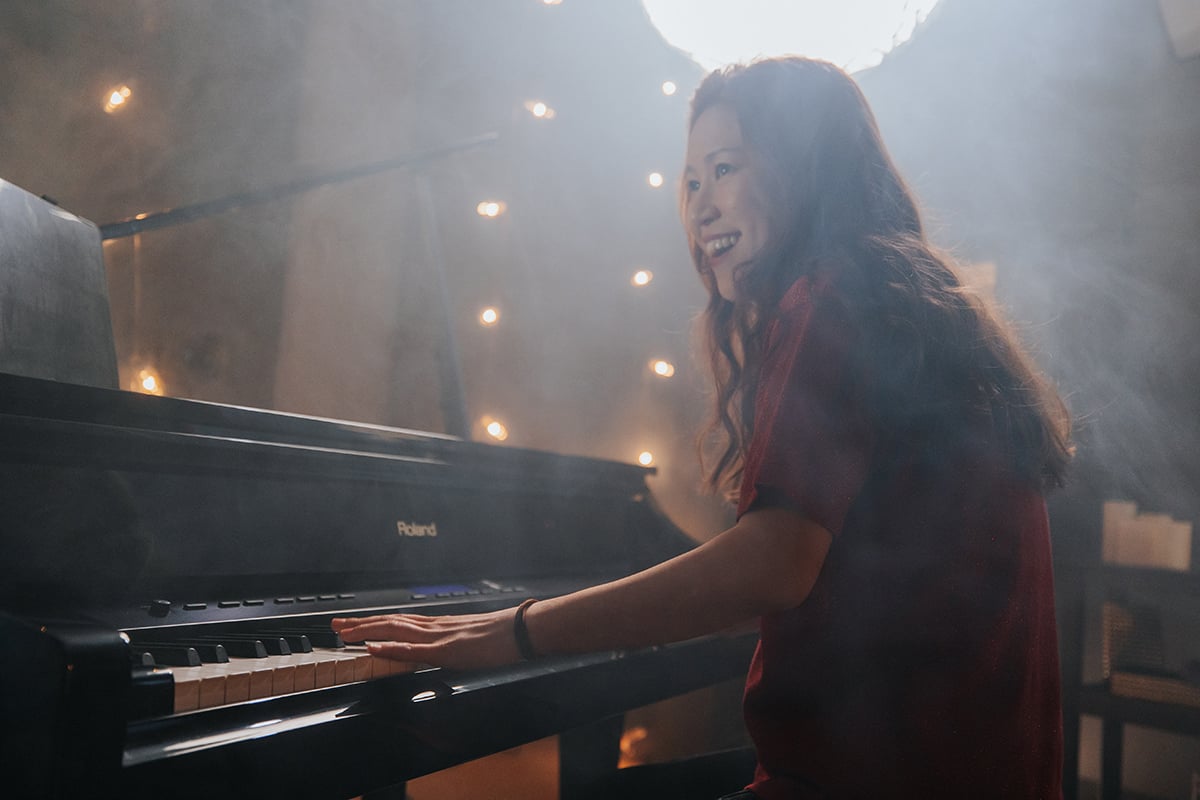 What's better than learning one style of piano? Learning more styles of piano! The beautiful thing about this instrument is how limitlessly creative you can be with it.
LEARN MORE ABOUT OUR COURSES
Classical Piano
Many of piano's most iconic melodies come from classical music. Composers like Chopin, Liszt, and Rachmaninoff created the classical piano "sound" nearly everyone has heard. Learning how to play classical music requires technical skill and sight-reading abilities, but it doesn't have to be a stuffy or strict style of music! Classical pieces leave room for creative interpretation. And you can improvise in a classical style too!
Subgenres
To be precise, "Classical" technically refers to the time period roughly 1750-1825—the reign of Mozart, Beethoven, Hadyn, and the sonata. Before that, in the Baroque period, preludes and fugues ruled keyboard music. Then, in the Romantic era, visionaries like Chopin and Liszt cemented the central role, image, and sound of the piano. Modern and contemporary classical music continues today through artists like Ludovico Einaudi and Yiruma.
It is dreadful when something weighs on your mind, not to have a soul to unburden yourself to. You know what I mean. I tell my piano the things I used to tell you.

Frédéric Chopin
Keyboard Composers
J.S. Bach (Baroque)
Ludwig van Beethoven (Classical)
Frédéric Chopin (Romantic)
Claude Debussy (post-Romantic/Modern)
Ludovico Einaudi (contemporary)
Take a listen…
Goldberg Variations
J.S. Bach
"Raindrop" Prelude
Frédéric Chopin
---
Jazz Piano
Jazz is a uniquely American style of music. It arose from the oppression and tragedy of the slavery era and became a popular genre to dance to. But increased musical complexity in later decades made jazz the niche genre it is today. With roots in West African rhythms, call-and-response work songs, spirituals, and ragtime, jazz music is an eclectic mix of inspirations. In fact, what jazz is remains hotly debated. Still, many experts would agree that jazz's main elements are blues harmony, improvisation, and swing rhythm.
Subgenres
Ragtime is very piano-centric: you're probably familiar with Scott Joplin classics like "The Entertainer" and "Maple Leaf Rag." Along with blues, it was a precursor to jazz. Important subgenres that emerged in the twentieth century include bebop (a complex style that was meant to be listened to, not danced to), and free jazz (a subgenre that pushes the boundaries of harmonic rules). Meanwhile, cool jazz is a more relaxed style.
Keep reading to learn about another major type of jazz: Latin jazz.
Music happens to be an art form that transcends language.

Herbie Hancock
Take a listen…
"Watermelon Man"
Herbie Hancock
---
Pop Piano
The piano has been a pillar holding up popular music for decades. Play the opening notes to "Bohemian Rhapsody" and someone in the room will start belting out the hit. Learning how to play their favorite pop songs on the piano is also the piano entry point for many people. The incredible thing about pop piano is that, with the right tools and basic structure, you can create your own arrangement of a popular song with limitless possibilities.
Subgenres
Keyboard instruments have been featured in rock (cue the virtuosic runs of many Doors tracks), hip-hop (such as in Eminem's "Lose Yourself"), and many singer-songwriter ballads (Adele and Lady Gaga love using piano). Keyboards were also popular in the 80s when the synth sound became pervasive. Finally, the piano adapts seamlessly to virtually any style of popular music, including EDM (check out this short "Titanium" tutorial) and even death metal! 
The most important thing to remember is that you can wear all the greatest clothes and all the greatest shoes, but you've got to have a good spirit on the inside. That's what's really going to make you look like you're ready to rock the world.

Alicia Keys
Piano-Centric Artists
Alicia Keys
Lady Gaga
Billy Joel
Elton John
Take a listen…
"Riders on the Storm"
The Doors
"Poker Face" (Piano Version)
Lady Gaga
"A Thousand Miles"
Vanessa Carlton
---
Gospel Piano
Gospel is a beautiful style of music related to blues and jazz. Popular in churches, the gospel tradition is descended from spirituals, many of which the original composer(s) is uncertain. Enslaved people in America found the story of the Hebrews in Egypt relatable, and songs like "Swing Low, Sweet Chariot" and "Go Down Moses (Let My People Go)" express hope for a better life. To create that signature gospel sound, it helps to know some key transitions and progressions.
Gospel music is not a sound; gospel music is a message. Gospel music means good news. It's good-news music.

Kirk Franklin
Gospel Pianists
Thomas A. Dorsey
Cory Henry
Gordon Mote
Kirk Franklin
Take a listen…
"Amazing Grace"
Played by Cory Henry
Kirk Franklin NPR Tiny Desk Concert
"Help Me Lord"
Played by Michael Bereal
---
Latin Jazz
Latin jazz is a unique flavor of jazz with its own sound and rhythm. The most defining character of Latin jazz is the rhythm—some musicians call it a "sway" to contrast with the "swing" style of mainstream jazz. For pianists, the most important concepts in Latin jazz are the montuno and the tumbao. A montuno is a sort of vamp that outlines chords—octaves and syncopation being very popular traits. The tumbao is an accompanying bass line that is played by the piano when there is no bass section. Learn how to play the most popular montuno and tumbao here.
Subgenres
The two main branches of Latin jazz are Afro-Cuban Jazz and Afro-Brazilian Jazz. A popular subgenre of the latter is bossa nova, which means "new wave." This relaxed, light style of music first rose to popularity in the 1950s, and it's what gave us hits like "The Girl from Ipanema."
I was a beach boy, and I believe I learned my songs from the birds of the Brazilian forest.

Antônio Carlos Jobim
Latin Jazz Pianists
Antônio Carlos Jobim
Michel Camilo
Eliane Elias
Take a listen…
"Night in Tunisia"
Dizzy Gillespie
Played by Pianote Coach Jesús Molina!
"Blue Bossa"
Kenny Dorham
Played by Eliane Elias & Chick Corea
"Desafinado"
Antônio Carlos Jobim
Played by Pianote Coach Sangah Noona!

---
Mix'n'Match Styles
What's better than playing a song in one style? Playing it in two—or more—styles!
The styles we've discussed on this page are just the tip of the iceberg. There is so much more out there to explore. And don't be afraid to mix and match elements from different styles. You can take bits and pieces from your favorite inspirations and create a unique voice.
If you want to expand your piano vocabulary to include more styles, check out Sangah Noona's course Expanding Your Musical Style, which is included in the Pianote Membership. Curious but uncertain whether you want to commit to a membership yet? Try Pianote for seven days, free.
TRY PIANOTE FOR 7 DAYS
Videos to Inspire You
"Twinkle, Twinkle Little Star" Played 5 Ways
"November Rain" (Guns N' Roses) Played 3 Ways
---
Piano Style Courses
The Beginner's Guide to Classical Piano
Teachers: Victoria Theodore and Lisa Witt
Access the Course: Join the next cohort here
Play four classical pieces from four different eras
Learn from a classically-trained pianist who has shared the stage with Beyoncé, Stevie Wonder, Prince, and more
Connect with piano lovers like you in a cohort learning environment
Get personal advice from Lisa Witt
Improvisation and Musical Freedom
Teacher: Jesús Molina
Access the Course: Included in your Pianote Membership
Explore improvisation in 5 styles (classical, Latin jazz, stride jazz, jazz, power ballad)
Get Jesús Molina's six-month practice methodology
Detailed practice assignments, multiple difficulty levels, and full transcriptions
Learn more about the course here
Latin Piano Essentials
Teacher: Kevin Castro
Access the Course: Included in your Pianote Membership
Explore 5 styles of Latin jazz: Bossa nova, samba, salsa, bolero, cha cha cha
Learn hits like "The Girl From Ipanema" and "Mas Que Nada"
Downloadable resources and transcriptions
Erskine Hawkins Teaches Gospel Piano
Teacher: Erskine Hawkins
Access the Course: Included in your Pianote Membership
Master the Root Movement Hotline—the basic gospel chord progression
Make your arrangements sound more gospel with different chord voicings and transitions
Apply what you've learned to real gospel songs like "Amazing Grace" and "Oh Happy Day"
Expanding Your Musical Style
Teacher: Sangah Noona
Access the Course: Included in your Pianote Membership
Transform "Für Elise" into five different styles! (Pop, jazz, bossa nova, funk, tango)
Downloadable lead sheets with chord symbols for each style
Fully transcribed patterns to help you master different rhythms
Access all these courses (and more!) by becoming a Pianote Member.
🎹 Your Go-To Place for All Things Piano
Subscribe to The Note for exclusive interviews, fascinating articles, and inspiring lessons delivered straight to your inbox. Unsubscribe at any time.